Most major cryptocurrencies lack the necessary traits to offer either privacy or anonymity traits. There are dedicated cryptocurrencies which focus on this specific approach, and they are all gaining traction as of late. Below are some privacy coins people have missed out on, ranked by their current market cap.
#4 Aeon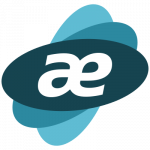 Despite being a relatively new cryptocurrency, Aeon is already making a an impression on the industry. It is a cryptocurrency primarily designed to become part of everyday life, although it will face stiff competition from the likes of Monero, Dash, and ZCash. All transactions are secured in such a way that funds can be transferred without identifying information of individuals becoming visible.
The functionality of AEON is relatively similar to Monero as both projects rely on ring signatures to make transactions untraceable. At the same time, there are key differences between both projects, as AEON also offers traceable transfers for those users not seeking complete anonymity at all times. It is an option worth exploring, although AEON still has a way to go prior to becoming a top privacy coin contender.
#3 Enigma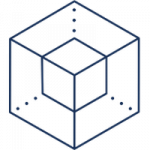 Another project primarily focused on making decentralization work goes by the name of Enigma. The team is also working on providing a platform for scalable end-to-end decentralized applications. Similar to MaidsafeCoin below, it addresses data privacy concerns on the blockchain through its native "secret contracts." All input data is hidden from nodes who execute the code accordingly.
#2 MaidSafeCoin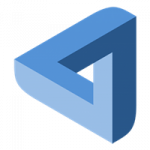 A lot of cryptocurrency enthusiasts tend to forget MaidSafeCoin also puts a relatively strong focus on privacy. Their decentralized data network offers a lot of potential. Under the hood, MaidSafe users an autonomous system for data security. In fact, its technology is considered to make it one of the more private networks in cryptocurrency, primarily due to end-to-end encryption for all communication and data.
#1 Komodo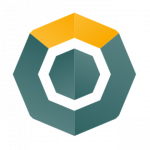 There are many different aspects of Komodo which tend to garner attention in the cryptocurrency world. The Komodo platform is designed to facilitate cross-chain atomic swaps, which will be of great value to the cryptocurrency industry in the long run. Additionally, Komodo is also a currency focused on privacy, thanks to its zero-knowledge proofs.
This latter feature was recently added as part of Komodo through one of the project's bigger updates. Privacy matters to the team, even though the use of zero-knowledge proofs is not forced upon users either. It is an option users can make use of as they see fit, whereas it can be virtually ignored for those transactions which do not necessarily require any additional privacy.
---
What is your favorite privacy coin? Tell us why in the comment section below.
Image(s): Shutterstock.com