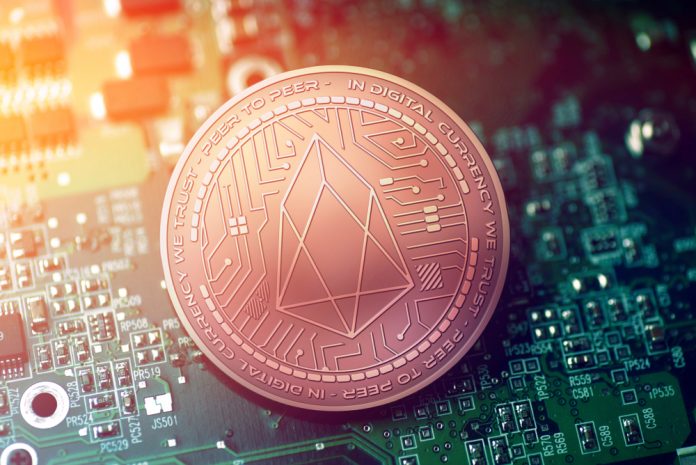 Wallets play an integral role in any financial ecosystem. The cryptocurrency industry is no different in this regard, albeit every currency has its own solution. In the case of EOS, finding a convenient and user-friendly wallet proves to be a bit difficult these days. The following three wallets are all suited for storing EOS, some being easier to use than others. The current solutions are ranked based on the easiness of installation, #3 being the hardest to set up while #1 being the most intuitive.
#4 Greymass
Although Greymass has a lot of potential when it comes to storing one's EOS balances, it is anything but a convenient solution for most users. The code itself to set up the wallet is relatively self-explanatory, primarily because it comes as executable files for the operating system one is working on. Native support for Windows and MacOS is built in, which makes it a decent solution at first sight.
Getting the software to run, however, is a very different matter altogether. Users need to enter their private keys once, which are then encrypted by the Greymass software. For anyone who is unsure if their computer is infected with malware or other nefarious software, avoiding this solution may be a better option. There is also an option to use the command line-based interface, although that is not something most novice users want to do.
#3 SimplEOS
This particular wallet offers a lot of functionality and is slightly more convenient to use compared to Greymass. It is designed with security and transparency in mind, while still giving users access to all of the features found within the overall EOS ecosystem. This wallet is also designed to be accessible to all types of users, which also explains the pre-compiled builds for Windows, MacOS, and Linux.
As is the case with nearly all cryptocurrency wallets, simplEOS stores private keys locally and can be encrypted with a password determined by the user. Off-chain information is processed through a built-in proxy server, which ensures the obtained information is legitimate. More features will be introduced in the future, including testnet functionality, delegate permissions, and much more.
#2 Scatter
Perhaps the most straightforward solution of them all is the Scatter wallet. Although it is very similar to simplEOS in terms of accessibility and being user-friendly, the wallet seems to be a bit more popular among EOS users. That is, those users who acknowledge keeping tokens on an exchange is not necessarily the best and safest option available today.
Scatter only supports EOS and Ethereum at this time, although given both projects' popularity, that seems more than sufficient. The wallet also offers access to most of the native EOS functionality at this time. From a pure coin storage point of view, Scatter seems to have a leg up over the competition as of right now.
#1 Atomic Wallet
Atomic Wallet is a great multi-cryptocurrency wallet that is available on most major platforms. You can get Atomic Wallet on your Windows PC, iPhone, Android and even Ubuntu. Atomic Wallet supports dozens of cryptocurrencies, including ETH, XRP, EOS, TRX, etc.
If you have quite a diverse portfolio that doesn't only include Bitcoin, you should definitely give Atomic Wallet a try.
---
What is your favorite EOS wallet? Let us know in the comment section!
Image(s): Shutterstock.com