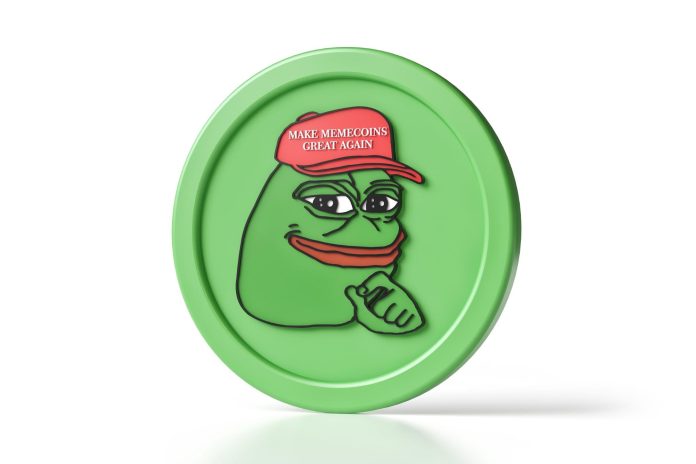 PEPE token has been the rave of the cryptocurrency sector, soaring by more than 2,000% and its market cap ballooning to over $500 million. Amid the impressive run, the token appears overstretched as smart investors question its use case. Analysts are increasingly pointing to DigiToads (TOADS) as the go-to investment with exponential growth potential given its real-world application.
DigiToads Exponential Growth Potential
TOADS, the native token powering the DigiToads ecosystem, is on the cusp of a PEPE-like surge if developments in presale are anything to go by. The token has generated over $3.4 million in presale so far and there is a strong demand ahead of its listing on the major exchanges once it launches. However, unlike PEPE and other meme coins that explode purely on hype and speculation, TOADS is a full-utility meme coin that's attracting smart money.
DigiToads has all the credentials to explode and generate significant returns for investors in part because of its Play-to-earn (P2E) gaming ambitions. The unveiling of a thrilling Web 3 game that offers people a way of earning some TOADS tokens is one of the factors that affirms its utility.
In the Web 3 game, people only have to acquire and nurture DigiToads avatars by purchasing food potions and training equipment. Gamers with the strongest and largest DigiToads in the swamp arena will be rewarded at the end of each gaming season.
In addition to P2E gaming, DigiToads is also accruing its utility from a staking platform that offers yet another way of earning passive income in the ecosystem. In the staking platform, people will be able to stake non-fungible tokens for a chance to earn big returns, as 2% of every TOADS transaction is to be added to the staking pool.
DigiToads has had one of the most successful presales going on, eliciting strong interest from sustainable-focused investors. Unlike other meme projects, DigiToads is allocating part of its profits towards conserving the environment focusing on replanting trees and conserving rainforests.
Additionally, DigiToads has sought to build a robust community through trading. Consequently, it is running monthly trading competitions whereby traders with the highest trading volumes will earn Platinum TOADS with a string of benefits, including access to the TOADS treasury.
PEPE Lack of Utility
PEPE has registered significant gains amid heightened volatility similar to that experienced at Dogecoin (DOGE) and Shiba Inu (SHIB). However, the coin has come under immense pressure after a 2000% plus rise. The recent pullback could be attributed to investors taking note of the previous run being down to hype and not based on any solid underlying fundamentals.
As it becomes clear chasing hype in the cryptocurrency sector is a dangerous game, the PEPE coin looks set to remain under pressure. Its lack of proven utility or real-world application should continue to work against it. PEPE is following in the footsteps of Dogecoin, which exploded by more than 8,000%, only to lose more than 90% of the gains as it became clear it had no utility or use case.
DigiToads vs PEPE: Which One is Better?
PEPE coin has been on a downward trajectory in recent weeks, attributed to smart money investors looking for cryptocurrencies with solid long-term prospects. Most of the investments are being directed into TOADS tokens, going by the robust road map set.
DigiToads' edge over PEPE is down to its real-world application and full-blown utility. The project's credibility is affirmed by its utility in P2E gaming, trading and NFT staking, unlike PEPE, which is purely based on hype and speculation. Listing the TOADS token on a major exchange should be the catalyst that should see the token register PEPE-like gains. Experts are already projecting gains of over 1,000% for the TOADS token.
For more information on DigiToads visit the website, join the presale or join the community for regular updates.
Disclosure: This is a sponsored press release. Please do your research before buying any cryptocurrency or investing in any projects. Read the full disclosure here.