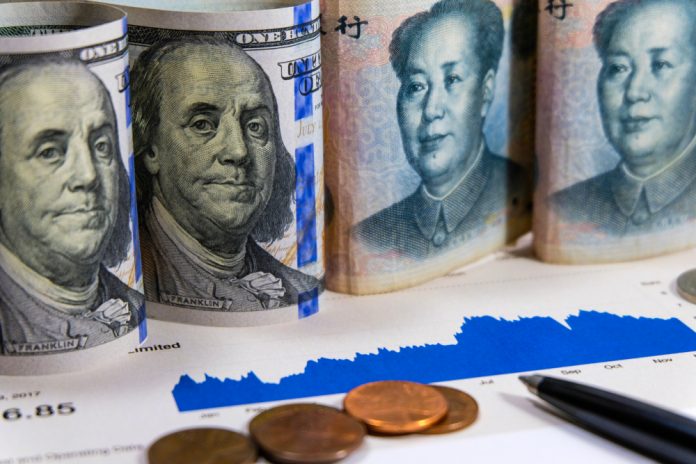 Every day is a new opportunity to make good money in the cryptocurrency industry. Although most people might not feel comfortable with buying and holding currencies, arbitrage trading them involves a bit less risk. It is also subject to a lot of healthy profits at any given time, depending on which currency one flips on specific exchanges. Today offers some good opportunities to make quick money as well.
Monero (Bittrex / Bitfinex)
Slowly but surely, it becomes more apparent virtually no one is taking advantage of the Monero price gap present between Bittrex and Bitfinex. Every single day, this same opportunity pops up with nearly identical profits waiting to be taken. Buying XMR on Bittrex and selling it on Bitfinex wills till yield a near 3% profit for virtually no effort involved. It is one of the easiest ways to make with cryptocurrency at this time, even though Monero doesn't always generate a lot of liquidity either.
Dash (Koineks / Cex / Sistemkoin)
As has become somewhat of the new normal in the cryptocurrency arbitrage world, privacy-oriented altcoins usually have exploitable price gaps between exchanges on the same day. In today's edition, Dash makes a surprising return in the arbitrage list. Its price on Cex, Koineks, and Bittrex is lower compared to Sistemkoin. Potential profits range anywhere from 0.84% all the way up to 2.89%.
EOS (Paribu / Bitfinex)
Being able to flip cryptocurrencies on bigger exchanges for a profit is always a favorable option. For users who are interested in exploring the EOS price gap between Paribu and Bitfinex, there is some good money to be made in the coming hours. This price gap can yield an average profit of 1.6% per trade, which is a more than respectable figure at this time.
XLM (Paribu / Binance / EXMO)
A few interesting XLM-related arbitrage opportunities have become apparent in the past few hours. More specifically, there is a lower price on Paribu compared to Cex, resulting in a potential 0.78% profit. There is also a lower price on Binance and KuCoin compared to EXMO, which can yield a 1.05% profit in the process. All of these options offer an appealing option, especially when considering how most markets remain bearish.
Litecoin (Koineks / VeBitcoin / Bitfinex)
Selling Litecoin on Bitfinex appears to be more lucrative compared to most other exchanges as of right now. The LTC price on Bitfinex is much higher compared to Koineks, Vebitcoin, Bittrex, Bitstamp, Paribu, Koinim, or BtcTurk. Users can expect an average profit of nearly 1.9%. This is a pretty interesting opportunity to take advantage of, as Litecoin has recently shown some very bullish signs. As such, the demand is potentially higher compared to other days.
XRP (Binance / OKEx / EXMO)
When trying to flip XRP for a profit, there are plenty of options to choose from as of today. Prices on both EXMO and Bitfinex are significantly higher compared to Binance, KuCoin, HitBTC, OKEx, Cex, Bittrex, Bitstamp, Paribu, and BtcTurk. As such, sourcing liquidity from any of the latter exchanges should yield a profit when selling on either Bitfinex or EXMO. The current average profit is roughly 1.7%, although that figure is bound to fluctuate throughout the day.
---
Information provided by Arbing Tool
Disclaimer: This is not trading or investment advice. The above article is for entertainment and education purposes only. Please do your own research before purchasing or investing into any cryptocurrency.
Image(s): Shutterstock.com