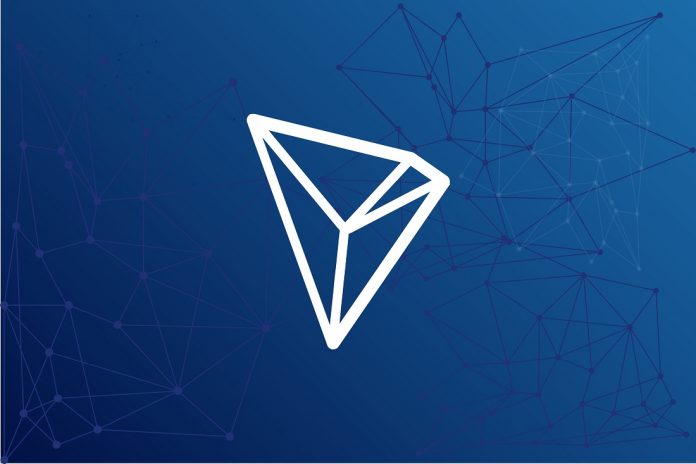 When most of the top cryptocurrencies are in the red or marginally in the green, there usually isn't much to talk about. Today is a bit of a different day in this regard, as the Tron price is effectively rising in value pretty quickly. Some see this as a major breakout for Tron, whereas others are not too convinced this run will last very long. Even so, speculators are getting quite excited and offer some very appealing price targets.
How High can the Tron price go?
It is always interesting to see how some currencies tend to buck the overall crypto market trend. While that is usually something one would expect from minor altcoins, it now seems Tron is also trying its hand at doing so. That in itself is rather interesting to keep an eye on, even though the project has made some major headlines in recent weeks. Most of those developments haven't necessarily impacted the price as of yet, but things can always change on a dime.
When looking at the last few hours, the Tron price is clearly starting to turn bullish, at least for the short term. The net 6.1% increase in TRX/USD pushes the Tron price to $0.0247. There is also a 7.7% increase in the TRX/BTC ratio, which results in one TRX being valued at 616 Satoshi. While those gains are very impressive in their own regard, sustaining them will be a completely different story.
On social media, most of the Tron-related discussions all revolve around the price, rather than recent and upcoming developments. This unexpected wave of positive price momentum has seemingly caught a lot of people by surprise. Misha Lederman confirms things are looking good for Tron right now, although overtaking Tether in market cap is always tricky. Even so, it is one of the possible short-term scenarios to keep in mind.
As the entire market is in the red, #TRON stands out as the 1 and only #crypto in the green w/ +6% increase 💹

We have taken spot 9 for now 9️⃣@Tether_to, we're coming for you 📈#IAmDecentralized 🖖🏽#niTROn2019$TRX $BTT pic.twitter.com/qtyeEpsS7g

— Misha Lederman (@mishalederman) January 8, 2019
Goldn is quite pleased with the current Tron price momentum, especially now that the Bitcoin value is above 615 Satoshi. While that is a rather impressive feat, all things considered, it is seemingly only happening because Bitcoin is somewhat stuck in sideways momentum. Once Bitcoin drops in value, or even gains in value, there is a good chance the TRX/BTC ratio will undergo some changes, just like any other altcoin.
🔥And here we go again…🚀🚀🚀🚀🚀
🔥 618 SATs🔥#TRX #TRON💪☺️ @justinsuntron @Tronfoundation $TRX pic.twitter.com/xPhRBXTHtB

— Goldn (@Cryptogoldn) January 8, 2019
Crypto Ronny, on the other hand, seems firmly convinced this is only the beginning of a massive Tron price rally. More specifically, this user is interested in the TRX/BTC evolution, seemingly confirm he wants to increase his Bitcoin holdings, rather than see Tron succeed. The three identified targets all seem rather unlikely right now, although stranger things have happened in this industry.
Target 1 – 950-1000 sats! If breakout, I'm wait target 2 – 1250 sats! Very big resistance! If breakout, will be target 3 – 2000 sats ATH. Voted open 😉 #trx $trx

— Crypto Ronny (@CryptoRonny5) January 8, 2019
If this Tron price trend is to be sustained, the current trading volume seems more than sufficient to make it happen. However, the current gains will also force some users to take profits along the way, as a 5-6% gain is more than respectable on any given day. Especially those who want to increase their BTC holdings will be contemplating what to do next. Another 10% jump seems unlikely,at least under these market circumstances.
---
Disclaimer: This is not trading or investment advice. The above article is for entertainment and education purposes only. Please do your own research before purchasing or investing into any cryptocurrency.
Image(s): Shutterstock.com