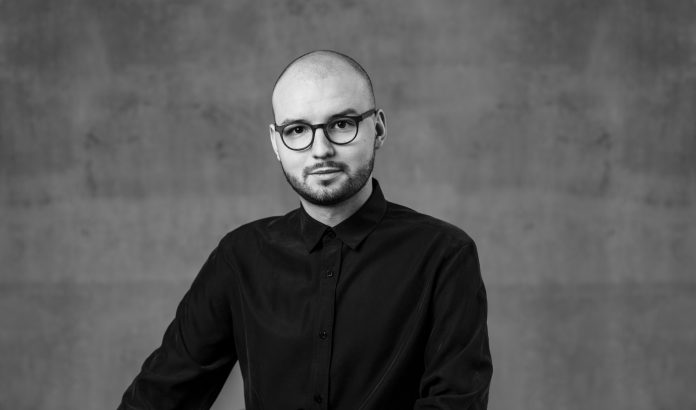 Today on the other side of conversation we have Natan Avidan, a 28-year old entrepreneur and the CEO of ORCA Alliance who is gathering a group of finance, IT and cryptocurrency specialists and developing an Open Banking application suited for the digital generation.
Disclosure: This is a Sponsored Article
ORCA is undergoing private testing phase of initial version of the platform entitled ORCA PYGMY. PYGMY is the base layer architecture of the final design currently equipped with auto-update portfolio tracking functions. Portfolio tracker is completely free and going to be publicly launched in days, later versions will require positive ORCA token wallet balance.
On the occasion of PYGMY launch and the ICO date announcement we invited Natan to talk about the ORCA project, running a crypto project and the market sentiment.
I: The first version of ORCA platform named PYGMY is coming out. What's behind the name and how does it feel to run a crypto startup?
N: PYGMY is an actual type of orca species, the smallest one in size. We thought it fits the evolution narrative. Following versions are also named after orcas, the running platform will be the Killer Whale.
Answering the other part of the questions I can say that it's definitely a ride. There's a lot of flux in the space, lots of things happening at the same time so everyone must always be on their toes to react quickly. I am glad we are finally arriving at the first tangible milestone – PYGMY and we're quite happy with the result.
I: So how is PYGMY useful? Why should people try it out?
N: PYGMY is the backbone of the platform. For now it's a read-only version which functions perfectly as a portfolio tracker. The major idea behind it was to offer the crypto community an automated tool which allows to follow your crypto asset value across different exchanges. We want to free people from the need to manually apdate trades. It's about bringing convenience. ICO investors will find this extremely useful as they are the people owning a bunch of digital coins across different platforms.
I: In the future ORCA platform will allow integration of people bank accounts. Why do think that's going to be important for people?
N: It gives people the ability to start following their spending patterns, monthly income, savings and get advanced analytics on how are they doing financially. The platform does the number crunching and machine-learning algorithms gives personalized insight. Crypto users are individuals who tend to be interested in financial advancement, innovation and are sure to have multiple accounts. It's a match!
For conventional, bank-related fiat banking people are used to having a limited number of open accounts, usually all of the same provider. In Europe, Open Banking is going to disrupt everything upside down and change consumer habits. Imagine having all your bank, crypto, leasing, insurance account and payment cards on the same tab. That's where we're going.
Soon enough, everyone will be able to feel the impact of fact-based financial decisions. We're not creating a super formula to be always right, it's about data analysis and data management.
I: What do you consider to be your target audience?
N: It's people who are used to have everything at their hand's reach and are accustomed to digital applications. Statistics say the majority of them are guys in 18-45 year range with some technological knowledge and drive for financial independence.
However that's not enough. During these times you have to run as fast as you can to stay up date with how everything changes. So we are putting extra focus on delivering value and improving fiat-to-crypto-to-fiat transition. It's important to make it easy so that everyone can start experimenting with it. That requires continuous forward thinking.
I: For the sake of the argument it could be said that all crypto users are tech geeks but not all tech geeks own crypto yet. What's keeping the rest from joining the crowd?
N: Right now people have to dedicate some serious time to understand the technology, get familiarized with the terminology and try out a few services just to make the first contact. Deep understanding extends the learning curve exponentially. Not everyone has that luxury. Other barriers such as lacking infrastructure, limited use cases, scalability issues and incomplete technology development also contribute.
I: And how is ORCA overcoming those issues?
N: With PYGMY we are bringing a tool for crypto owners and ICO investors. Another solution we already presented is instant crypto-to-fiat transfers. It will solve a lot of liquidity issues for traders and hodlers. Once people start using it and see how easy it is, they'll need no more convincing.

He have more plans how to bring even more efficiency and education for the environment. Stat tuned and you'll find out for yourselves.
I: So what can people do to join ORCA?
N: Our ICO launches on August 6th, we have a limited number of seats available with 20% bonus so I encourage everyone interested, to get whitelisted in advance on ORCA website.
People who like our project idea can join to become ORCA contributors and early adopters.
Also, we invite people who actively manage diverse assets to take  PYGMY for a spin and be the first ones to do so.
We also have ORCA group on Telegram where people can engage with the team directly.
ORCA is building an open banking platform for personal finance management.
The platform built by European start-up places cryptocurrency wallets and exchanges next to traditional bank accounts for a convenient all-in-one display. Connecting user accounts via APIs gives real-time access to a whole range of financial services without compromising security. Every transaction on the platform has to be validated by ORCA tokens granting them a distinct token use-case. Advanced data analysis tools will derive personalized solutions tailored for every user.
Image(s): Shutterstock.com