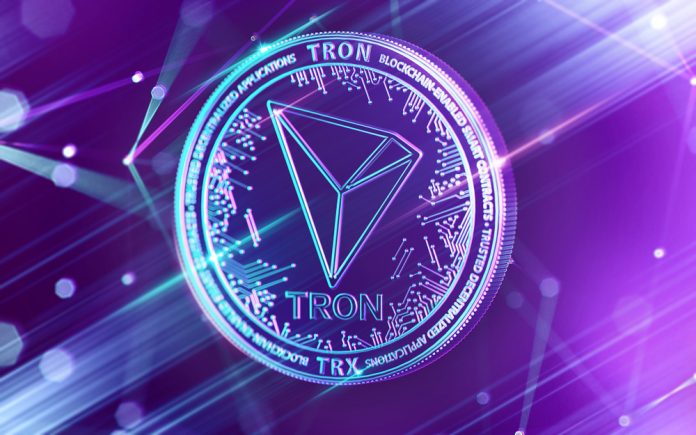 Most of the positive cryptocurrency momentum is seemingly coming to an end. Bitcoin barely clings to its recent gains, whereas everything else is turning different shades of red. The TRON price, for example, is losing a lot of value in very quick succession. A rather surprising plot twist, albeit most other altcoins suffer from similar momentum.
TRON Price Keeps Going Down
Considering how all altcoins are losing a fair bit of value over the past 24 hours, one has to wonder how this will affect the upcoming weekend. With all markets going in the red, a rather negative tone has been set first and foremost. The TRON price is an interesting example in this regard, as it has dropped like a brick in the past day.
Over the past 24 hours, the TRON price managed to lose 7.46% of its value. This pushes the price down to $0.036, which is a relatively low value for this particular altcoin. Even so, there is a growing negative trend affecting all alternative currencies despite the Bitcoin price still holding on to its previous gains. A bearish altcoin market is not unusual during the Summer, though.
As one would come to expect, the TRON price is fueled by a decline in the TRX/BC ratio. A rather steep 7.8% setback in this ratio negates anything the Bitcoin price might be doing to influence the TRON price at this stage. Until Bitcoin notes massive gains, or TRON recovers on its own, it is likely this negative trend will continue to hurt the market first and foremost.
Even the increased TRON trading volume isn't sufficient to keep the TRX value in the green. Most altcoins would give an arm and a leg to generate $255.92m in 24-hour trading volume. For TRON, it is mainly fueled by people looking to sell their existing assets rather than those looking to stock up on some cheaper TRX. Turning this situation around will not be easy by any means.
OKEx holds the key to changing the current TRON price momentum. Its USDT and BTC pairs combine for 35.8% of all trades. Binance's USDT pair is in third place, whereas its BTC market comes in fifth place. Huobi's USDT pair separates these two as of right now. No fiat currencies are showing up for TRON in the top five, and there's only one pair in the entire top 18.
For the time being, this current setback is not something to be extremely worried about just yet. With the weekend almost upon us, the current situation can still turn around fairly soon. Weekends are always interesting for cryptocurrencies these days, and it seems that trend will not change this week. How those trends will impact the TRON price in the coming two to three days, is very difficult to predict.
Image(s): Shutterstock.com