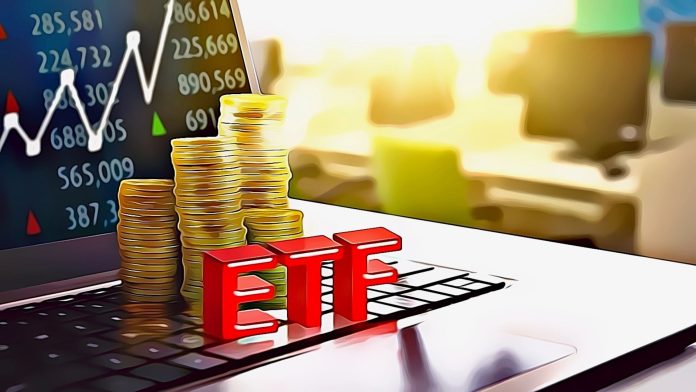 The imminent Bitcoin ETF news has garnered significant attention, with market participants anticipating a delay, which may already be factored into Bitcoin's current price. However, if the SEC unexpectedly approves or rejects the ARK ETF, the repercussions could be substantial.
ARK ETF Approval
In the event of approval, the ARK ETF could trigger a surge in Bitcoin prices. Institutional and retail investors may view the ETF as a legitimate and convenient way to gain exposure to Bitcoin, leading to increased demand. This influx of capital could drive the market higher, potentially causing a sustained rally. The approval would likely solidify Bitcoin's mainstream acceptance and attract more traditional investors, thereby reinforcing its position as a legitimate asset class.
Proposal Denial
On the contrary, if the ARK ETF proposal is denied, the market could experience a sharp sell-off. Investors who had anticipated approval might exit their positions, leading to a temporary drop in prices. Sentiment could turn bearish, and there might be concerns about the regulatory environment's impact on future ETF applications. However, Bitcoin's resilience has been demonstrated in the face of regulatory hurdles in the past, and the rejection might only have a short-term impact.
Market Reaction
Ultimately, the SEC's decision on the ARK ETF could set a precedent for future ETF applications. Approval might open the floodgates for more ETFs focused on cryptocurrencies, potentially driving adoption and mainstream recognition. Conversely, denial could create a cautious atmosphere, prompting investors to assess the regulatory landscape more critically. In either scenario, the market's reaction would be shaped by the broader sentiment around cryptocurrencies, regulatory dynamics, and the evolving role of Bitcoin in the global financial landscape.
Disclosure: This is not trading or investment advice. Always do your research before buying any cryptocurrency or investing in any services.
Follow us on Twitter 
@nulltxnews
 to stay updated with the latest Crypto, NFT, AI, Cybersecurity, Distributed Computing, and 
Metaverse news
!
Image Source: ximagination/123RF // Image Effects by Colorcinch