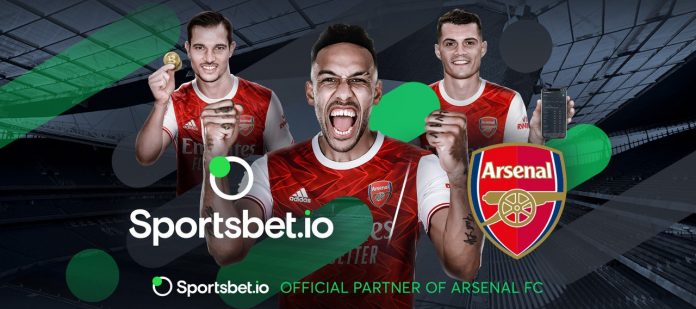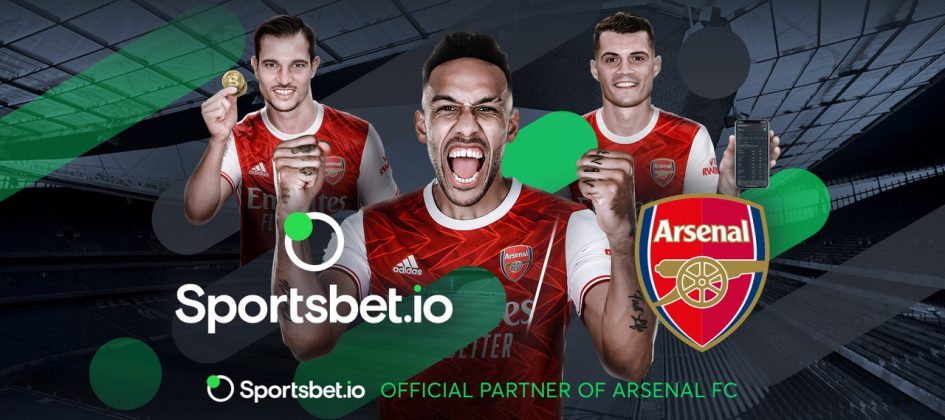 The alliance between sports and cryptocurrency appears to only become more prominent as time goes on. Following recent partnerships between cryptocurrency and blockchain-related companies with football clubs, it seems another coup has been scored in the industry's favor with the announcement that Sportsbet.io has signed a historic deal with the English Premier League team Arsenal FC.
This deal is one of the biggest of its kind in the cryptocurrency industry as Arsenal FC is one of the biggest football clubs in the world with 13 league titles under its belt. 
Sportsbet.io and Its Recent Developments
Prior to this announcement, Sportsbet.io has already had a reputation within the industry for its cutting-edge innovation which heavily incorporates cryptocurrency. This partnership will allow the company to build on its current efforts while offering exclusive experiences to Arsenal's millions of users worldwide. 
The company's reputation for innovation has not gone unnoticed by Arsenal, who have stated that they are happy to team up with Sportsbet. Arsenal Commercial Director, Peter Silverstone, reflected
"It's been fantastic getting to know Sportsbet.io and learning about our shared spirit of innovation and the ground-breaking work they are doing in the fintech space."
Moving Forward With Arsenal
As per the formal announcement of the partnership, there will also be a focus on the development of women in football. Sportsbet's operation is based in the country of Estonia and through their deal with Arsenal, coaches will be flown in to conduct football clinics to Estonia's U19s women's team. There is a lot of emphasis being placed not only on social responsibility but also of safe and responsible gambling on Sportsbet's platform. 
Through Arsenal's men and women's teams, Sportsbet.io will also produce relevant digital content that will be shared with the football club's online following which numbers in the millions. It should be noted that Arsenal's women's team is the most popular female team in the world, with 6 million followers. 
The management of the Coingaming Group, Sportsbet.io's parent company, has shared enthusiasm following this announcement of the three year deal with one of the most followed sporting teams in the world. Tim Heath, Founder of the Coingaming Group, stated:
"Watch this space, as we seize the opportunity to promote crypto gaming awareness, and hope to push forward crypto gaming adoption on a scale never seen before in football."