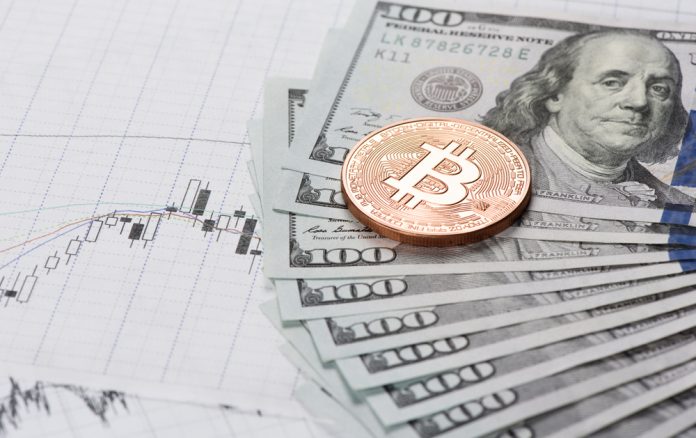 Cryptocurrencies are growing in popularity all over the world. For merchants, it introduces a new payment option with far fewer headaches. Invoicing clients has also become a lot simpler with the help of solutions such as DAOWallet. 
Bitcoin Spending Among Merchants is Increasing
Earlier this way, Coinbase released some crucial information. This popular exchange platform provides invoicing and payment processing solutions for store owners all over the world. Accepting Bitcoin payments can be done regardless of whether one has an offline or online store. 
More specifically, Coinbase Commerce processed $135 million in crypto payments in 2019. A respectable number for an industry that is still often overlooked. Moreover, this is a 600% increase in merchant volume compared to 2018. Not only does this confirm the potential of Coinbase Commercie, but it shows that merchants are actively seeking for solutions. 
These statistics are further reinforced by a Chainalysis report. The blockchain analysis firm claims that over $4 billion in Bitcoin flowed through payment processors in 2019. There is a lot of competition in this segment, and store owners are eager to explore the different options. 
According to Statista, digital and mobile wallets accounted for 51.8% of global ecommerce transactions. This highlights the potential of cryptocurrency in this segment. It is a convenient payment method to send across borders, As far as digital payments are concerned, Bitcoin is a catalyst for future ecommerce growth. 
The Story in 2020 so Far
A newer report by Chainalysis indicates this trend is not slowing down. In fact, the COVID-19 pandemic has proven rather beneficial to merchants handling Bitcoin transactions. Even though the value of Bitcoin has dipped sharply in March of 2020, the overall figures remain relatively positive. Merchant services and gambling providers continue to see a healthy influx of funds overall. 
What is even more intriguing is how the Bitcoin price remains closely correlated to spending behavior.  Services tend to receive more Bitcoin payments if the price rises. Albeit this correlation decreased between February and March, the overall figure remains healthy. 
Invoicing Becomes Easier
None of this would be possible without the proper invoicing tools. On paper, it sounds inconvenient to shuffle between fiat currency value and the corresponding Bticoin amount. Figuring out these ratios on a manual basis is impossible when handling vast amounts of volume. Thankfully, there are plenty of invoicing solutions capable of handling these aspects.
Over the years, the growth of Bitcoin invoicing and merchant solutions has been exponential. Relying on payment processors such as Coinbase, BitPay, and CoinPayments is still a popular option. More merchant-oriented solutions have become available over the years, which is another sign of how this industry has matured. 
With so many solutions on the market today, it becomes a bit more difficult to stand. Companies such as DAOWallet pride themselves on streamlining the entire invoicing process. Not only will this help to onboard more merchants and service providers to the cryptocurrency space, but it is also beneficial to customers. 
Under the hood, DAOWallet ensures invoices can be created in any domestic fiat currency. The client can pick from a wide range of cryptocurrencies to complete the payment, and have their account credited in fiat currency as a result. This method also removes any volatility concerns for the company handling the payment. Recipients will receive their exact amount of funds, removing any remaining barrier to accepting crypto transactions. 
For those who want to create Bitcoin invoices in a physical environment, several applications exist. A growing number of mobile solutions have come to market. By embracing this method, it becomes easier to accept and complete Bitcoin payments in real life. 
Its Not About Just Bitcoin
Whereas the first merchant and invoicing solutions all focused on just Bitcoin, that narrative has come to change. Numerous altcoins are vying for traction to be used as viable payment methods. Accepting these different currencies can be done through DAOWallet and other solutions. 
This is great news for store owners, but also the millions of freelancers around the world. Receiving payments is often a hassle, especially when dealing with foreign clients and currency conversion rates. Bitcoin and other crypto assets can be used globally, and converted to local currencies with relative ease. 
Going Beyond eCommerce
Another benefit to innovative invoicing solutions is how they can transform other businesses too. Online gambling and iGaming, for example, is another industry that would benefit significantly from new payment methods. More and more people are turning to these newer forms of gaming and gambling.
Online gambling revenue has already risen to $537 billion in 2019. It is expected that this figure will keep growing by nearly 10% year over year. Now is the time to embrace new payment methods and their associated invoicing solutions. It is time to shift into a much higher gear to ensure future industry growth. 
Image(s): Shutterstock.com