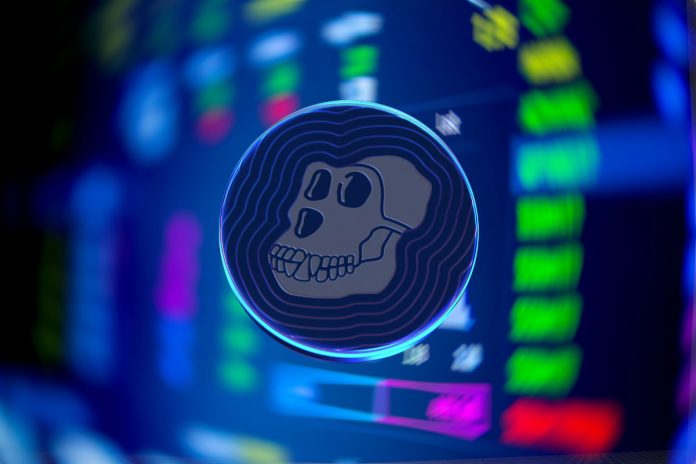 The InQubeta (QUBE) presale remains one of the hottest opportunities in the cryptocurrency sphere right now, with over $1.7 million raised during the early stages of its presale. Investors who join the action now can still 3x their investments by the time the event ends thanks to the progressive price changes at each of the presale's ten stages.
ApeCoin (APE) has recently seen its prices decrease as investors search for greener pastures that offer higher returns like the QUBE presale. ApeCoin is the utility and governance token of the APE Ecosystem that provides a building ground for Web3 platforms.
InQubeta takes on the inefficiency and inaccessibility of many traditional investing avenues by providing a more efficient alternative that anyone with a cryptocurrency wallet can take advantage of. It merges the power of smart contracts and non-fungible tokens (NFTs) to provide a more accessible investment medium than most mainstream financial institutions.
InQubeta (QUBE) presale continues to pick up steam
The InQubeta presale couldn't be better timed as investors have become extremely bullish toward companies that power AI in the past several years. Total investments in AI have grown by over $100 billion since 2015 and investments are expected to keep growing exponentially. Current predictions have total investments in AI firms surpassing the 1.5 trillion dollar mark by 2030.

The InQubeta project will help to guide a substantial portion of these funds to AI firms that need capital to innovate by making investments more accessible for everyday people, sidestepping the barriers that typically bar those who aren't in the top 10% income-wise from participating in investment opportunities.
Investing through NFTs
AI startups that need funding can raise money by developing equity-based NFTs that are sold on the InQubeta marketplace once approved by the operations team. These NFTs are the blockchain version of stocks and represent partial ownership in the companies that make them. Some give investors extra incentives like a slice of profits. Smart contracts ensure investors get any bonuses promised to them.
Transactions on the marketplace are done using $QUBE tokens. Investors get full ownership of their NFTs once sales are concluded while startups get more capital to push advancements in AI with. It's a win-win for both parties that also helps to push progress in the artificial intelligence sector.
Artificial intelligence is poised to be the next major technological breakthrough and those who invest in AI startups that end up causing major changes set themselves up to earn unprecedented returns on their investments. AI is poised to be the biggest technological revolution in human history, so those who back AI firms that end up becoming major players in their respective industries can expect to earn higher returns than those who backed companies like Netflix during the early days of the internet.
Thanks to the InQubeta project, anyone with a crypto wallet now has access to such opportunities, while AI firms get an alternative way to raise capital.
ApeCoin (APE) investors start losing confidence
ApeCoin hasn't experienced substantial growth in 2023, leading to a growing number of investors dumping their holdings in favor of more profitable cryptocurrency profits. Like the InQubeta network, the ApeCoin network is Ethereum-based and its native token, APE, is used to incentivize those who add to its ecosystem and doubles as its governance token.
ApeCoin prices enjoyed a little growth earlier in the year, but all those profits have been lost as prices consistently trend downward.
Summary
The struggles of other Ethereum-based projects like ApeCoin haven't affected the success of the InQubeta presale. InQubeta has emerged as the top cryptocurrency to buy in 2023 with the potential for prices to rise by up to 100x after its official launch.
Disclosure: This is a sponsored press release. Please do your research before buying any cryptocurrency or investing in any projects. Read the full disclosure here.