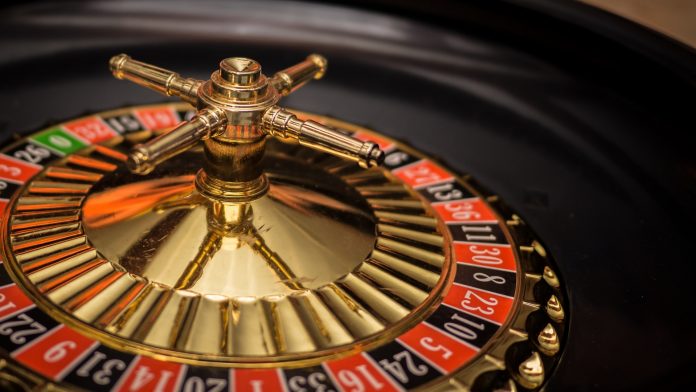 Using Blockchain Technology To Create Transparency For Online Casinos 
Since the first pre-sale on June 8, 2021, SUNC has conducted a total of five pre-sales. On August 1, 2021, we will list our tokens on Uniswap at a unit price of $0.022.  Uniswap, is a decentralized exchange designed to prevent theft risks and wallet hacking. Another reason why Uniswap is the go-to exchange is because of its low fees for trading tokens. 
・The Appeal For The SUNC Token
The SUNC token is a native token issued by this project that aims to solve the problems of traditional online casinos by utilizing the blockchain technology. It also functions as a governance token that determines the beneficiary rights and operating policies of the online casino. In addition, 100% of the casino revenue will be distributed to the token holders.
30% of the game's revenue…. will be distributed directly to SUNC holders in USDT

30% of the game's revenue…. will be a direct USDT distribution to the gaming table ownership rights that will be in a form of an NFT

20% of the game's revenue…. will go to the Jackpot Pool

20% of the game's revenue…. Will go to the DAO Funds Deposit
On top of all this, SUNC tokens are like shares in a stock company, so the project team will not sell their tokens so easily. Therefore, there is minimal risk of a sudden price dump. We aim to be everyone's online casino by creating a transparent, fraud-free, and operator-less DAO.  
・Plans on After Listing on Uniswap
September 1, 2021: Staking Platform Opens & xSUNC Tokens Listed on Uniswap
V1-SUNC-Pool:The reward tokens are xSUNC
V1-SUNC/ETH-Pool: The reward tokens are xSUNC
Staking rewards will be distributed in xSUNC tokens, not in SUNC. xSUNC is a token that can be traded on Uniswap, just like the SUNC token. The reason being is that it is a measure to keep the SUNC price from dumping. Please keep in mind that xSUNC tokens will be exchanged for SUNC tokens after the release of the online casino.
Q1 2022: SUNRISE CASINO by DAO Beta Version Opens
Q1 2022: V2 Staking Begins
Q3 2022: SUNRISE CASINO by DAO Version 1.0 Opens
Q4 2022 NFT Market Version 1.0 Opens
Gaming table ownership rights, NFT auction-style selling, and Lottery-style selling platform commences 
・Media Contact
<Management>
https://sunrisecasino-dao.com/
https://t.me/joinchat/IdAAQWDN_6U3YjI1
https://twitter.com/sunrisecasino
・Contract Address
https://etherscan.io/token/0x692accdd8b86692427e0aa4752ae917df01cc56f

https://etherscan.io/token/0xbf4d18ae16f2deeb1e24a3c85b5f9dcc41d4a09e
https://app.uniswap.org/#/swap?inputCurrency=ETH&outputCurrency=0x692accdd8b86692427e0aa4752ae917df01cc56f&use=V2