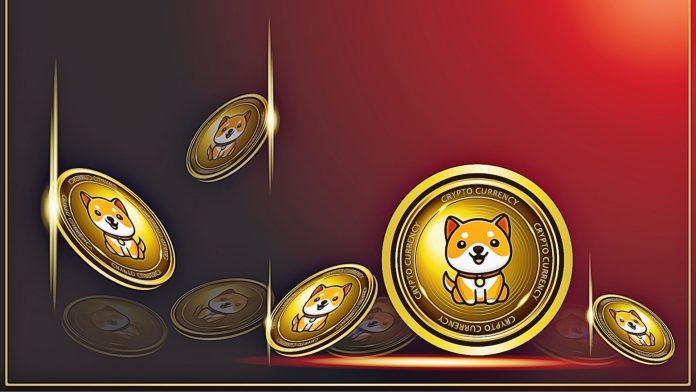 Baby Doge Coin's burning frenzy and deflationary design aim to create scarcity and potentially drive up its value over time. By burning a significant portion of their supply (approximately 49.146%), the cryptocurrency's developers have demonstrated a commitment to reducing the total circulating coins, which could lead to increased demand and a potential price surge.
Continuous Token Burn, 134,298,259,495.79 Burnt In The Last Hour
In the last hour alone, the token's burn amounted to 134,298,259,495.79, equivalent to around $169.35, according to CryptEye. This hourly burn rate indicates an active effort to continuously reduce the supply and create an impression of rarity, which may attract investors and speculative interest.
Burning Trend
The burning trend becomes even more apparent when observing the cumulative burns over longer periods. In the past 1 day, Baby Doge Coin burnt 2,171,160,928,075.71 (approximately $2,737.83), and over the past 1 week, it burned 36,742,507,833,280.30 (roughly $46,332.30). The most significant burn occurred in the past 1 month, where a whopping 307,655,531,428,693.38 (about $387,953.63) worth of tokens were destroyed.
BabyDogeCoin Deflationary Mechanism
This level of burning indicates a concerted effort by the development team to instill confidence in investors and promote the token's deflationary mechanism. A decreasing supply may incentivize holders to keep their tokens rather than sell, as they anticipate potential price appreciation due to scarcity.
Final Thoughts
Baby Doge Coin's burning frenzy and deflationary approach could contribute to the token's perceived scarcity and potential price growth. Nevertheless, investors should remain vigilant and consider the speculative nature of meme cryptocurrencies before making any investment decisions.
Disclosure: This is not trading or investment advice. Always do your research before buying any cryptocurrency or investing in any services.
Follow us on Twitter @nulltxnews to stay updated with the latest Crypto, NFT, AI, Cybersecurity, Distributed Computing, and Metaverse news!
Image Source: zieproject/123RF // Image Effects by Colorcinch