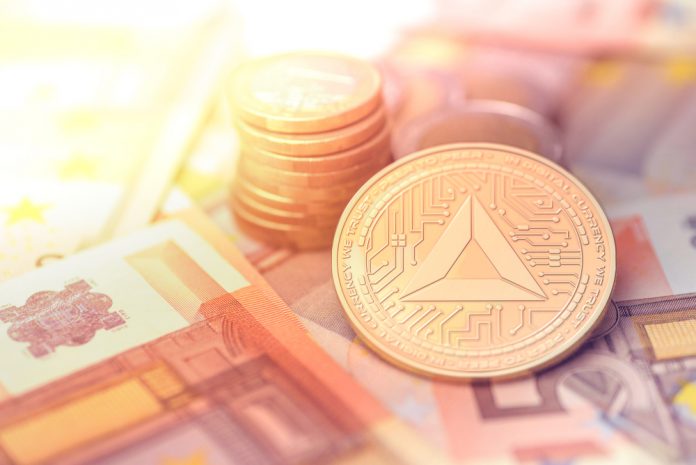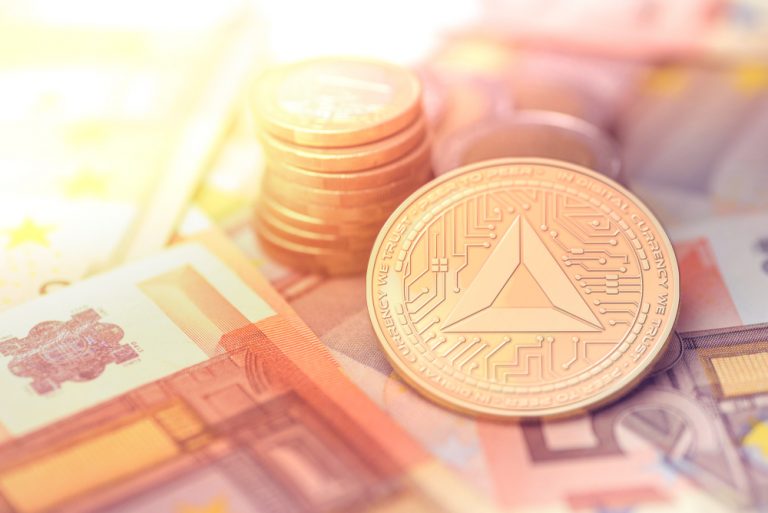 There has been a lot of talk about Basic Attention Token over the past few weeks. Its rumored listing on Coinbase triggered a major price increase. That was followed swiftly by a market dump as trading on Coinbase effectively began This week, things are looking a bit better, primarily because there is a new uptrend shaping up across the board. An interesting trend to look out for heading into the weekend.
Basic Attention Token Price Improves Slightly
It is evident there are still plenty of people who hold Basic Attention Token following the most recent Coinbase listing pump. As the token hit a value which is 50% higher compared to its current price, bagholders are left hanging a bit. With this new uptrend currently in place, they may be able to recoup some money or cut their losses if they are growing impatient.
Over the past 24 hours, there has been a notable Basic Attention Token price increase in USD value. Thanks to this 6.5% improvement, the BAT value has returned to just over $0.21, although that level may not be sustained for very long. There is also a 7% gain over both Bitcoin and Ethereum, which is pretty interesting to keep an eye on moving forward.  While Bitcoin and Ethereum are still down in the dirt, it seems some altcoins and tokens are trying to claw back some losses in the process.
When looking across social media, it seems there are still plenty of people keeping an eye on the Basic Attention Token price. Brian Damelio is confident both BAT and ZRX should double in value or more over the coming weeks, primarily because they seem to offer actual functionality rather than just hype. Even so, it is unlikely either will double in value moving forward.
$not for nothing and im happy things are up but $bat #bat & #zrx $zrx should be up twice of were they both sit, there caps should be making these move up fast even for a brief amount of time it should be much higher with that cap + supply.. – until #Coinbase $coinbasepro has pic.twitter.com/xLqBbdDKch

— brian damelio aka MR WICK (@briandamelio13) November 16, 2018
When pump and dump groups start paying attention to Basic Attention Token, one knows this current price trend will not remain in place for very long. As such, the signal sent out by Altcoin Pump Cub may trigger another BAT selloff in the coming hours. Everyone is scrambling to score some profits where cryptocurrencies are concerned, but there will always be others who are well ahead of the curve prior to generating "buzz" for specific projects.
Make sure you pull some profit on the highs today on our trade signal sent on $BAT #BAT https://t.co/cWLSHUjoz3

— ALTCOIN PUMP CLUB (@altcoinpumpclub) November 16, 2018
Every time any altcoin, token, or asset tends to gain a lot of value, arbitrage opportunities will arise in the process. KoinKnight confirms Basic Attention Token has a nice opportunity ahead, as its USD value on Livecoin is significantly lower compared to the BTC value on Binance. Taking advantage of these gaps can usually result in some very big profits along the way, assuming there is sufficient liquidity to take advantage of this arbitrage opportunity.
Hurry! 8.38% direct arbitrage in #BAT.
If you buy BAT in USD market from #Livecoin and sell it on #Binance in BTC market, you can make a profit of 8.38%.

— KoinKnight (@KoinKnight) November 16, 2018
As is always the case when the Basic Attention Token price rises, there may be a significant setback in fairly quick succession. Whether or not history will repeat itself in this regard, remains to be determined. As the weekend lies ahead, there is a very good chance the BAT price will remain above $20m although it will not necessarily see a massive price gain either.
---
Disclaimer: This is not trading or investment advice. The above article is for entertainment and education purposes only. Please do your own research before purchasing or investing into any cryptocurrency.
Image(s): Shutterstock.com