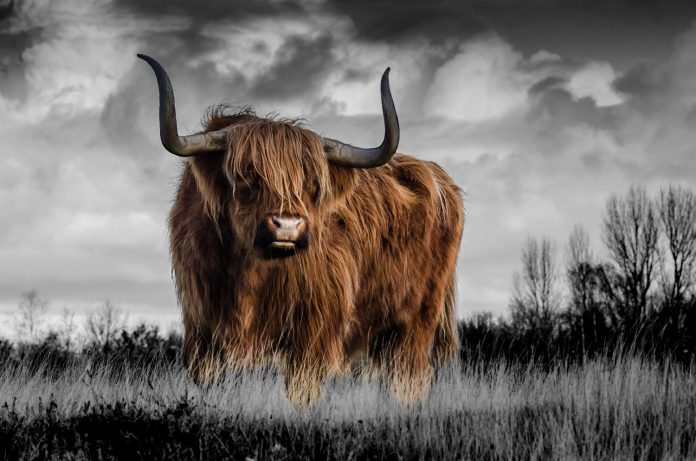 After hitting a new ATH for 2019 on May 3rd, Bitcoin is back at it setting a new all time high trading at $5933 on Coinbase. The recent price hike comes amid Donald Trump's tweets revealing a potential tariff increase on Chinese goods causing the stock market to flash crash.
The United States has been losing, for many years, 600 to 800 Billion Dollars a year on Trade. With China we lose 500 Billion Dollars. Sorry, we're not going to be doing that anymore!

— Donald J. Trump (@realDonaldTrump) May 6, 2019
It seems that Bitcoin has now started to follow similar patterns as the Stock market. In the past, Bitcoin's price had an inverse relationship with Stocks but that pattern seemed to have reversed in 2019.
Following the flash crash, surprisingly the stock market recovered almost entirely only a day later. The cryptocurrency market followed a similar pattern when the bullish momentum eased up when the stock market exhibited the crash, and returned as soon as the Dow Jones recovered.
It's interesting to see Bitcoin follow similar patterns as the stock market because originally crypto was almost used as a hedge against stocks. This new pattern is not necessarily a bad thing as that may mean that big institutional investors are beginning to show interest in Bitcoin and cryptocurrency overall.
Ethereum Price Up Over 10%
Meanwhile, Ethereum is up over 10% in the past 24 hours currently having its sights set on the $180 resistance level. As discussed in our previous Ethereum price analysis article, ETH/USD had some more room for price gains if you looked at Bollinger Bands. This further price gain seemed to materialize as expected and currently the next target for ETH is the $180 level.
Ethereum has been on quite a bullish run up not only due to the cryptocurrency market doing good overall, but also because it got a shout out from the one and only Elon Musk, who mysteriously tweeted "Ethereum" on April 29th:
Ethereum

— Elon Musk (@elonmusk) April 30, 2019
2019 the Year of Cryptocurrency?
2019 is almost halfway over and so far it has been an amazing year for Cryptocurrency. According to BinanceResearch Bitcoin has outperformed most traditional assets since the beginning of the year. With the recent bullish momentum continued the sky is the limit for Bitcoin.
What bear market? #Bitcoin $BTC has outperformed most traditional asset classes since the start of 2019 📈 pic.twitter.com/sgLxKJhaST

— Binance Research (@BinanceResearch) May 7, 2019
Moreover, if Bitcoin's price rises past $6,000 that will bring us back to Novermber of 2018 levels where Bitcoin was last trading at the same level. Don't get your hopes up though, because the "mother of all resistances" is next at the $6,400. This is where Bitcoin's bulls will encounter the real test. If Bitcoin does in fact rally past $6,400 we should expect a quick run up to the $7,000 resistance at which point the market will undoubtedly be excited.
From past experiences, when Bitcoin begins it's rally it happens quick. For example, back in 2017, Bitcoin's price rose form $6,000 in November of 2017, to over $17,000 only a month later. As such, if you are looking to capitalize on the bullish momentum it's important to make your trades before the massive bull run begins, by that time its already too late.
The cryptocurrency market overall is still a long ways away from reaching all time high levels of a $700 billion plus valuation. Currently the overall crypto market cap sits at $188 billion, not even a third of the all time high. While the market sentiment is changing, it's important to keep in mind that we are still a long ways away from declaring a trend reversal. The next few months are definitely important in terms of setting the trend, and Bitcoin testing the $6,400 resistance level will be a key determiner of what the future holds for crypto.
---
Disclaimer: This is not trading or investment advice. The above article is for entertainment and education purposes only. Please do your own research before purchasing or investing into any cryptocurrency.