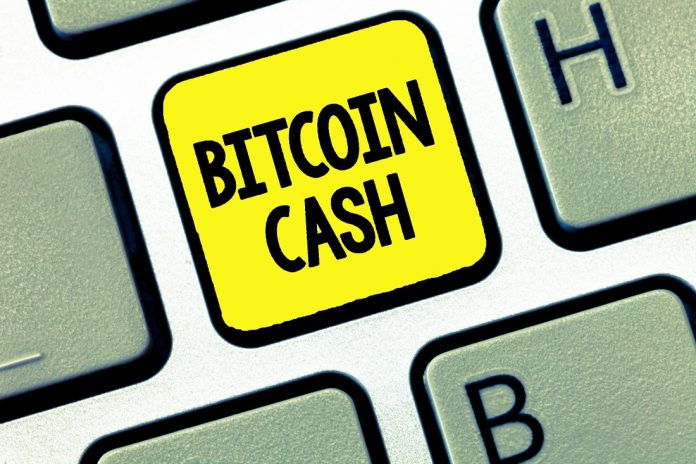 As the cryptocurrency industry continues to struggle for any sort of traction, it is quickly becoming apparent there may be some permanent casualties when everything is said and done. There has been no sign of improvement for Bitcoin Cash, as its price continues to drift lower virtually every single day. The next battle ahead will see the Bitcoin Cash price retain $125 or fall below it in the coming hours.
Bitcoin Cash Price Struggles Intensify Further
Although Bitcoin Cash successfully celebrated its first birthday this year, things have never looked the same ever since. This altcoin is just another victim of the ongoing bear market, although its losses continue to pile up without improvement in sight. The most recent network protocol upgrade didn't help matters much either, as the value per BCH keeps drifting lower. After losing support at $200, $175 and $150, it now seems $125 will be the next hurdle.
In the past 24 hours, the Bitcoin Cash price lost another 10% in both USD and BTC value alike. That is never a positive sign by any means, yet it also goes to show this currency is currently struggling far more than others. Bitcoin is already regaining some lost value, and the top altcoins are following. BCH is for some reason not doing that, and risks being overtaken by Bitcoin SV in the coming weeks.
There is still some positive momentum regarding Bitcoin Cash, although it is not necessarily the news people are actively looking for. More specifically, the tweet below shows another artist is accepting Bitcoin Cash donations, although it remains to be seen how long this situation will remain in place. These small use cases show there is some merit to BCH, but it is not necessarily checking the right boxes right now.
A guitarist we met after the meetup in Ebisu Yokocho is now accepting tips in #BitcoinCash from tonight thanks to the enthusiastic meetup members 😎👌 pic.twitter.com/AOSFelgDzf

— Akane Yokoo (@YokooAkane) December 5, 2018
The overall sentiment toward Bitcoin Cash is also shifting in a significant manner. As Bitcoin SV claims more and more hashrate – depending on the overall peaks and lows noted by Coin Dance – it is slowly becoming more apparent how BCH is struggling. Although there is still a long way to go until the project is considered a failure, it is evident this current trend may very well accelerate unless something major happens in the coming days and weeks.
#BCHSV current #Hashrate 55%
of the #Bch Network
Old #Bitcoin #Crypto

— HaShForce101 (@HaShForce101) December 6, 2018
James Leopold, for example, is trying to drive a point home in this regard. He is confident the Bitcoin Cash price will hit an all-time low in BTC value fairly soon, and lose another rank in the market cap standings. There is also the "threat" of Bitmain going all-in on BCH and coming out less than victorious right now. A lot of aspects regarding this altcoin have yet to fall into place, but it is not looking overly promising right now.
Bcash collapsing on the verge of becoming #6th coin @ 0.03 btc (all times low).🍿

I remember when Bcash was #2th @ 0.20 btc.🎷

And Bitmain holding the #BCH bag. What a shit show. Not going to end well for you @JihanWu.🎇

I hope you learn the hard lessons of your misjudgments.

— Jameș⚡Leopøld 🏴‍ (@jleophodl) December 6, 2018
Although the current negative market sentiment isn't unique to Bitcoin Cash by any means, it is the only "top" altcoin to struggle this badly. That in itself is a telling sign, as its overall trading volume is also on the decline right now. Most of the volume is made up of people selling BCH, rather than buying, which seems to indicate more price pressure will materialize soon.
---
Disclaimer: This is not trading or investment advice. The above article is for entertainment and education purposes only. Please do your own research before purchasing or investing into any cryptocurrency.
Image(s): Shutterstock.com