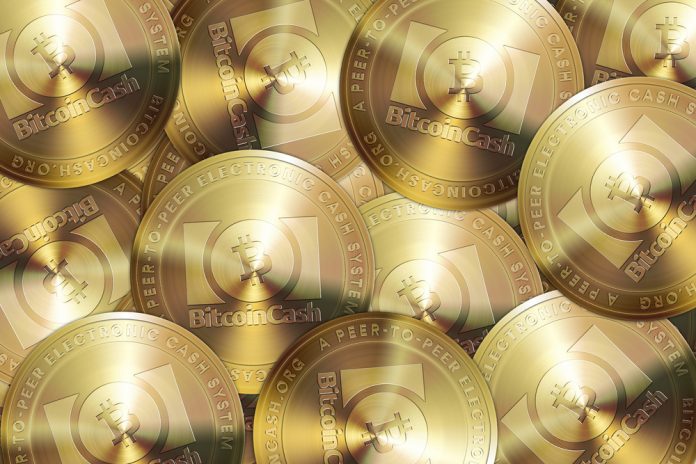 A lot of confusing action is taking place where the Bitcoin Cash price is concerned. Although its actual decline in value is quite obvious for everyone to see, the real price of BCH is not necessarily what people can see on Coinmarketcap. This is primarily because numerous exchanges treat BCHABC as Bitcoin Cash already despite nothing being decided in terms of which chain will be the longest.
Bitcoin Cash Value Fluctuates Heavily
Depending on where traders look at, the price of Bitcoin Cash will be either close to the $400 level or down to $250-ish. That is quite a large gap between prices, yet one that is also very easy to explain. Bitcoin Cash, as people knew it before the fork, no longer exists. Most professional exchanges have also retired this price ticker, for the time being. As the hash war rages on, there are still a lot of unknown factors waiting to be addressed.
Despite this ongoing kerfuffle, there is a net 5.76% decrease in the Bitcoin Cash price, and a 5.4% decline over Bitcoin. More specifically, that is what CoinMarketCap reports at this time, although this is not necessarily the case whatsoever. In fact, some exchanges are clearly jumping the gun by labeling BCHABC as BCH and thus dragging the Bitcoin Cash price down a bit more.
Exchanges currently engaging in this activity include Bittrex and Coinex, neither of which play a big role of importance when it comes to trading. However, based on the current value of BCH on Bitfinex and Gate.io, it seems a similar incident is taking place. One also has to keep in mind Bitcoin Cash was getting battered ahead of the network split as well.
Most exchanges have halted trading of BCH indefinitely, primarily because the currency no longer exists. It is evident either BCHABC or BCHSV will take over that name in the future, but nothing has been decided at this point. As such, any trading referring to just "Bitcoin Cash" or "BCH" should be avoided, as most users can never be sure which currency is effectively being traded under this name.
All of this skews the picture pertaining to Bitcoin Cash altogether. Coinmarketcap reports there is still $392m in trading volume for BCH, even though that is virtually impossible right now. With so many exchanges freezing deposits and withdrawals, it is evident actual BCH trading is no longer possible whatsoever. Virtually all platforms have deposits of BCHSV and BCHABC frozen as well, which only makes this market trend more confusing.
It is safe to say the entire network split has been a bit of a mess first and foremost. In the case of Bitcoin Cash itself, that name will – under the current circumstances – not be used across exchanges for much longer. Instead, the two separate camps need to be treated as such first and foremost. Until things settle down – with might not necessarily happen anytime soon – the Bitcoin Cash price itself is pretty much irrelevant for most traders and speculators.
---
Disclaimer: This is not trading or investment advice. The above article is for entertainment and education purposes only. Please do your own research before purchasing or investing into any cryptocurrency.
Image(s): Shutterstock.com