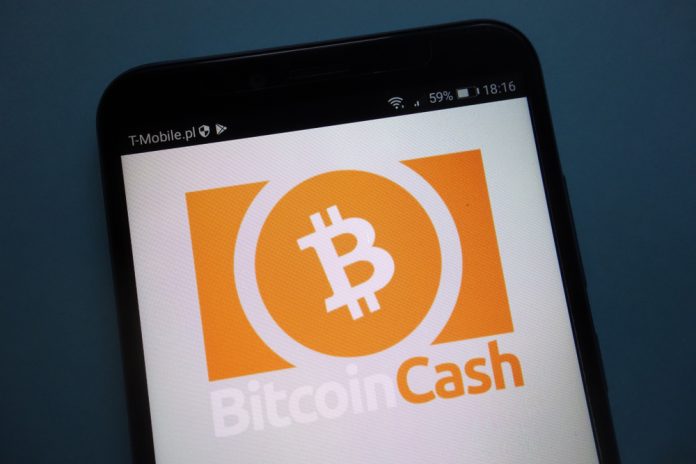 It has been an interesting week in the cryptocurrency industry, although not necessarily for reasons one might expect. More specifically, the Bitcoin Cash price is getting battered, as that has everything to do with the hard fork and associated hash war. As such, one has to wonder if anyone is even winning based on the developments. So far, the "winner" remains unclear, and the future of Bitcoin Cash is anything but decided.
Bitcoin Cash Price Continues to Decline
No one should be really surprised to learn things are not looking too great for Bitcoin Cash in the price department. More specifically, there are a lot of things going on behind the scenes, albeit most of the developments are not necessarily heading in the right direction. With BCHABC and BCHSV fighting for control over the network, the future of Bitcoin Cash may look very different from what some speculators had envisioned initially.
Over the past 24 hours, the Bitcoin Cash price has lost another 5.% in USD value and 4% over Bitcoin. Considering how the Bitcoin price is still in the red, it is only normal most of the altcoins are dragged down with it. For the time being, one has to wonder how long the Bitcoin Cash price can go moving forward, as a drop to $400 and potentially lower is certainly possible.
Looking across social media, it seems evident there is still a lot of promotion going on behind the scenes. During the Decentralized 2018 conference, attendees received golden tickets to win up to $500 worth of Bitcoin Cash. This is organized by the same company forcing all of its miners to support Bitcoin ABC 24 hours after the fork. An interesting, albeit somewhat questionable approach.
Wow! A #BitcoinCash airdrop at #Decentralized2018
Thank you @rogerkver pic.twitter.com/lrWeVK7XgU

— Efi Pylarinou (@efipm) November 16, 2018
Some users are already looking beyond the hash war. Rather than having Craig Wright and Roger Ver compete for control, they should both get their own monikers. This would also remove any association with Bitcoin Cash itself, although it is a bit unclear who would maintain the BCH branch of development if something like this were to happen. Even so, it is evident a fair few BCH supporters are not amused by this spat in the slightest.
I propose two monikers: CSW for #BSV and RVC (Roger Ver Coin) for #BCHABC.#Bcash #BCH #HashWars

— zazazu🦄 (@___zazazu) November 16, 2018
The tweet by UKCryptogal only confirms there are plenty of people who couldn't care less about which direction Bitcoin Cash heads in. In her opinion, it is all about XRP first and foremost, rather than this tug-of-war for control over Bitcoin Cash.  Unlike BCH, XRP is effectively recovering some of its losses in spectacular fashion, which is something to keep an eye on.
And the bear says.. The #BCH hash wars are over hello #XRP have a great day #xrpcommunity pic.twitter.com/Rzfw197aXx

— ukcryptogal (@ukcryptogal) November 16, 2018
One also has to keep in mind the trading of Bitcoin Cash, as well as its deposits and withdrawals, are frozen across most trading platforms at this time. That only further indicates the speculation will continue to run wild, as no extra funds can be "recruited" to swing the markets either way. Additionally, there will be plenty of fork coin trading as well, especially now that the hash war has yet to be decided upon.
---
Disclaimer: This is not trading or investment advice. The above article is for entertainment and education purposes only. Please do your own research before purchasing or investing into any cryptocurrency.
Image(s): Shutterstock.com