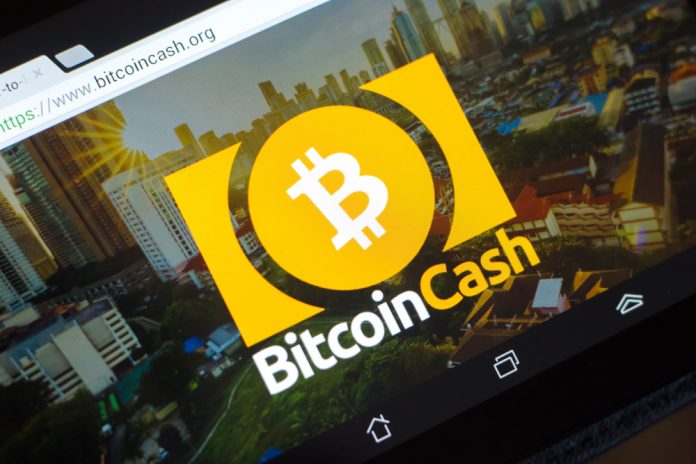 As was to be expected, the weekend has brought some much-needed relief to all cryptocurrency markets. Although these gains can still be wiped out fairly quickly, the Bitcoin Cash price enjoys a brief spell of positive momentum. Reaching a value of $750 isn't entirely out of the question if this current trend keeps up.
Bitcoin Cash Price Rise is Spectacular
In the world of cryptocurrency, the markets very rarely make any real sense. This weekend is no different in this regard, as the current price spike of all cryptocurrencies is based on nothing in particular. One could argue the crushing bearish trend throughout 2018 is completely baseless as well, although that can be explained a bit easier.
For the Bitcoin Cash price, the past 24 hours have been incredibly positive. That in itself is a big surprise, as the past few days showed a continual decline first and foremost. Something has changed overnight, although it remains to be seen how long this momentum can last this time around.
This 12.45% increase is the direct result of the Bitcoin price going up in value. Additionally, there is an ongoing increase in the BCH/BTC ratio during the same period. With a 3.91% increase in this department, it has become evident there may be some more positive market momentum over the weekend. That can effectively result in Bitcoin Cash price of $759 or more.
As one would come to expect when the momentum turns bullish all of a sudden, there is also a notable increase in the BCH trading volume. Although it is still a long way removed from the billion-dollar mark, having $620m.741m in 24-hour volume is not all that bad by any means. It is a big step up from what people have dealt with over the past two to three weeks.
Looking at the exchanges ranked by BCH trading volume, it becomes apparent ZB.COM is quickly making a name for itself. This particular trading platform generates over 30% of all Bitcoin Cash trades, and its lead over OKEx and Bitfinex is quite substantial. Huobi and EXX complete the top five, which means there is just one fiat currency pair bringing in fresh capital for BCH right now.
All things considered, it is due time the cryptocurrency markets see a positive trend. Although it may not last all that long, a temporary reprieve will change a lot of people's expectations and perception of the cryptocurrency industry. For the Bitcoin Cash price, a stable support level is a lot more important compared to quick gains and even faster losses.
Image(s): Shutterstock.com