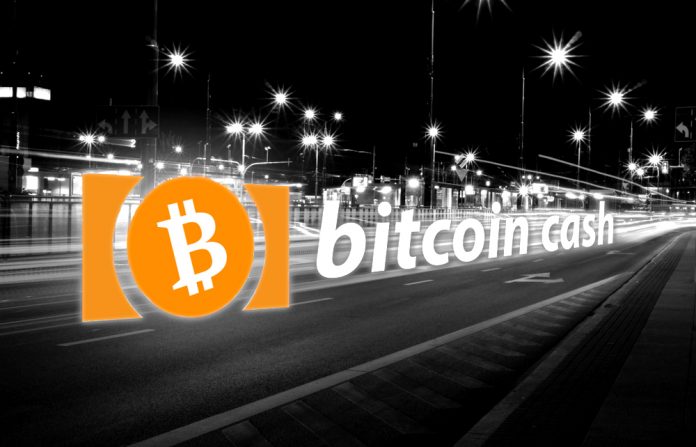 There has been a lot of talk regarding the upcoming Bitcoin Cash hard fork. Although there is a lot of support for the second chain across exchanges, it seems the BCH price is not going through a positive spell right now. In fact, its losses are slowly piling up as the week continues. That is a bit unfortunate, albeit it is evident this trend will not relent anytime soon.
Bitcoin Cash Price Continues to Dwindle
Compared to what Basic Attention Token is going through, the Bitcoin Cash downtrend is not something to be concerned about. Although there is a small net loss in both USD and BTC value, the altcoin could be off far worse. For the time being, it seems to be a matter of time until BCH rebounds, albeit this downtrend may not relent over the weekend by any means.
Over the past 24 hours, there has been a 4% USD dip and 3.5% BTC dip for Bitcoin Cash. This pushes its value down well below $600 again, and it remains unclear if $550 will act as a key support level moving forward. That is difficult to predict under the current circumstances. Its trading volume of $776m, on the other hand, is very impressive.
The big news prior tot he weekend is how Poloniex is the first – and only – exchange to provide pre-fork trading of Bitcoin SV. Its value is, compared to Bitcoin Cash, virtually identical. Even so, the value of BCHSV has dropped by 44% in the past 24 hours, which further confirms the value of this altcoin was a bit overestimated. BCHABC is also trading on this exchange as a big deficit compared to these two other "chains".
Tortsch-Man is sharing some interesting views on the current Bitcoin Cash price situations. His advice is to dump BCH in favor of Litecoin, because it is the "realest thing after Bitcoin itself". An interesting sentiment, although it seems unlikely few people will follow this advice moving forward.
I do strongly recommend to everybody holding #BCH, sell your stash and move your funds over to #LiteCoin. Why?
Coz #LTC is the realest #BTC after #BTC itself.
It's always a good thing to keep it real.
Never kept it realer. pic.twitter.com/nWMmLkkdVz

— Tortsch-Man [LTC] not giving away crypto (@tortsch) November 9, 2018
Greenli poses a very interesting question regarding the future of BCH's price. Reaching $600 again seems very plausible, given the trading volume, although the altcoin will need to overcome the deficit over Bitcoin first and foremost. So far, no real progress is made in this regard, but interesting things can happen during the weekend.
BCH is currently trading at $568.78, moving to the downside of its Bollinger Band. Can it broke the $600 again? #BCH
What do you think? pic.twitter.com/Fzb43JE9CV

— Greenli (@Greencoin4) November 9, 2018
How things will evolve on this Friday evening, remains rather unclear. For now, it seems Bitcoin Cash is not in a bad place, although things could certainly use a healthy boost. A push to $575 would be a telltale sign of what the future may hold, but for now, the bears remain in full control, by the look of things. This weekend may prove very interesting for cryptocurrency trading as a whole.
Disclaimer: This is not trading or investment advice. The above article is for entertainment and education purposes only. Please do your own research before purchasing or investing into any cryptocurrency.
Image(s): Shutterstock.com