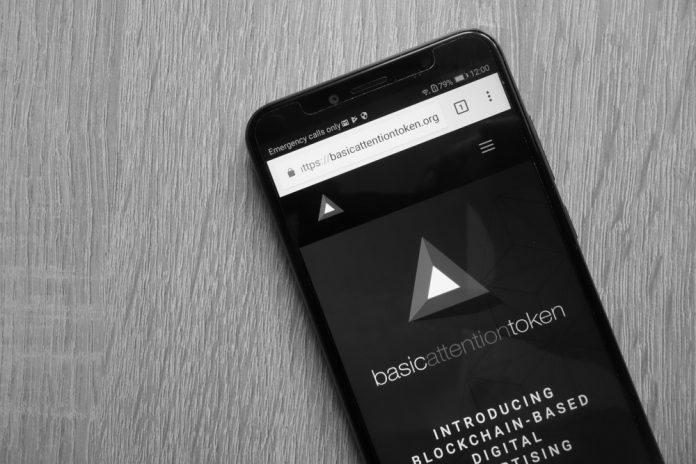 Even though plenty of people had high hopes for Basic Attention Token, the market's true colors are becoming apparent. After massive uptrends due to the Coinbase listing announcement, the actual trading of BAT has caused an adverse effect. A massive dip in USD, BTC, and ETH value has been recorded over the past few hours, and things are only growing worse.
Basic Attention Token Price Goes Belly Up
It is quite evident the demand for Basic Attention Token is not what most people expected whatsoever. After a few weeks of solid upward price momentum, things have significantly turned around. While that doesn't necessarily mean BAT will not go through another uptrend in the future, it is evident the current price is closer to reflecting the real value of Basic Attention Token.
Over the past 24 hours, there has been a 16% net loss in BAT's USD value. Combined with a 15% loss over both Bitcoin and Ethereum, things are not necessarily looking all that great just yet. In fact, there are plenty of warning signs things might take another turn for the worse moving forward. The demand for BAT simply is not there now that the asset is effectively trading on Coinbase, for some unknown reason.
As is usually the case, there is a genuine excitement when an exchange announces they will list a specific token. In the case of Basic Attention Token, its announced listing on Coinbase has been pretty significant. Unfortunately, it seems things have turned around now that the trading has effectively commenced. That is not uncommon among altcoins, as speculators buy the hype and sell the news, so to speak.
BAT is now live at https://t.co/bCG11KveHS and in the Coinbase iOS and Android apps. Coinbase customers can log in to buy, sell, send, receive, or store BAT. https://t.co/YgLcxAaMiT

— Coinbase (@coinbase) November 8, 2018
Despite the current Basic Attention price trend, it seems there are those who still remain confident things are looking pretty good. Although the views by Crypto Bushido are not positive per se, it is evident one has to acknowledge opportunities when they arise and disappear. That is rather unfortunate for BAT holders right now, but it is possible things will turn around fairly soon.
Feels good to look at the coin you sold earlier and realize you made the right decision to sell. #BAT #bitcoin #cryptocurrency #altcoins #btc pic.twitter.com/kUTMgeptbS

— Crypto Bushido(Heikin Ashi Strategy) (@get2knowcrypto) November 9, 2018
Mass Adoption, on the other hand, simply likes to state facts as they present themselves to him. In this particular case, the listing of Coinbase has become all but irrelevant due to how the markets has responded in the process. Most people's hopes may have been crushed, but those with some knowledge knew all too well this reversal was bound to happen sooner rather than later.
Considering the price of #BAT right now, it's pretty obvious that @Coinbase has become irrelevant.

— Mass Adoption (@mass_adoption) November 9, 2018
Although Basic Attention Token still has plenty of trading volume right now, it is evident most holders want to sell, rather than buy. That momentum, so close to the weekend, is not exactly promising, but it is how things stand right now. Whether or not the BAT price can remain close to $0.3 or will drop to $0.25 in the coming days, remains difficult to predict.
---
Disclaimer: This is not trading or investment advice. The above article is for entertainment and education purposes only. Please do your own research before purchasing or investing into any cryptocurrency.
Image(s): Shutterstock.com