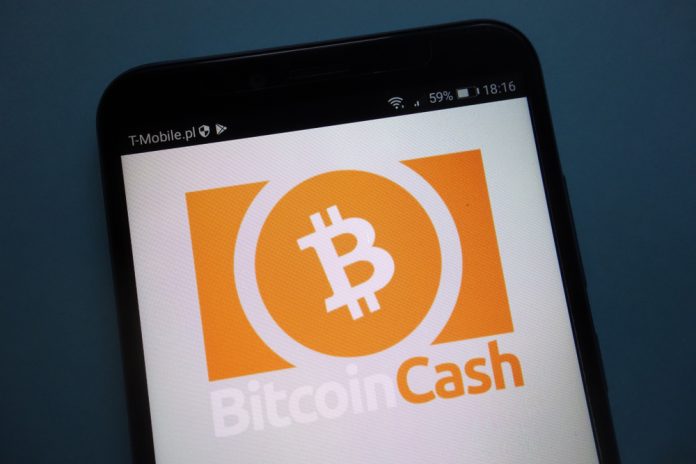 When the cryptocurrency markets start to show signs of bearish momentum, there is a good chance things will get pretty interesting. In the case of Bitcoin Cash, the current price momentum seems to favor this altcoin right now. With a value just above $100, the coming days will get pretty interesting moving forward. Sustaining the uptrend will always be difficult, for obvious reasons.
Bitcoin Cash Price Retakes the $100 Level
It has been a while since the Bitcoin Cash price hit the three-digit range once again. Although that is entirely normal when it comes to the overall bearish trend the year 2018 has seen, it is evident this shouldn't last too long either. As such, the current rebound is quite interesting to behold. Solid gains across the board are always entertaining, although the overall trading volume looks rather weak.
Over the past 24 hours, there has been a solid 10% increase for Bitcoin Cash's USD and BTC value alike. This is a rather big increase, especially when considering how Bitcoin and some other top currencies and assets are retracing a bit. This usually doesn't bode well for the future of altcoins such as Bitcoin Cash, although one never knows how things will evolve exactly.
On social media, there aren't too many active discussions pertaining to Bitcoin Cash right now. There is however, one peculiar development regarding Changelly. The trading platform enabled BCHABC deposits and withdrawals following the BCH network upgrade. Why they still label it as BCHABC and not just BCH is anyone's guess at this time.
It's #BCH. Get professional @Changelly_team.

— Shardi-Sadi (@Sadi_Shardi) December 18, 2018
One of the more interesting developments regarding this Bitcoin Cash price bounce is how it tops Litecoin in terms of market cap That situation was a bit different earlier in the week, although both currencies can one-up one another throughout the coming days. The flappening is still fresh in people's mind and may occur again when traders least expect it.
#BCH rebounds heavily, overtakes #LTC in #coinmarketcap .

— Torty Cash (@TortyCash) December 18, 2018
Speaking of the flappening, user Pebonacci has confirmed the "backflappening" is now in effect. That may very well be just a proverbial flesh wound, as this person has higher expectations of Charlie Lee compared to Roger Ver. Discussions like these are always interesting to keep an eye on, even though Litecoin seems to have some more clout with some people.
After the #flappening we just saw the #backflappening in an exiting turn of events.
Who will be the last flapper? @SatoshiLite or @rogerkver

My bet is on #ltc#cryptocurrency #litecoin #bitcoin #bch pic.twitter.com/XKn4zsD3Rv

— Plebonacci (@plebonacci) December 18, 2018
While retaking the $100 level is pretty promising for Bitcoin Cash, sustaining any sort of growth has been rather probematic for this altcoin throughout most of 2018. As such, it is not unlikely this price level will not be sustained for the foreseeable future, albeit one never knows how the markets evolve. This year has been rather unpredictable in many different ways and there are still two weeks left.
---
Disclaimer: This is not trading or investment advice. The above article is for entertainment and education purposes only. Please do your own research before purchasing or investing into any cryptocurrency.
Image(s): Shutterstock.com