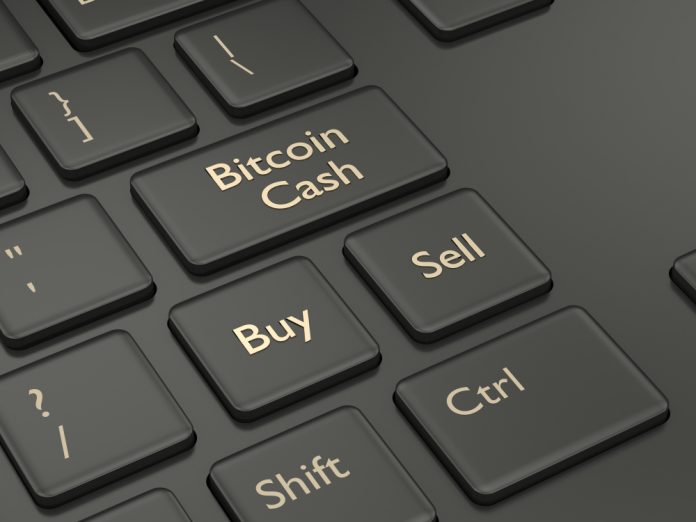 The current cryptocurrency market momentum is turning from bearish to worse in quick succession. For all of the top currencies, as well as most smaller-cap coins, things are not looking too great. Bitcoin Cash is one of the bigger "losers' in the top five, as its value has been pushed below $450 for the first time in a while.
Bitcoin Cash Price Momentum Sours
It is not uncommon for cryptocurrencies to lose value when Bitcoin is having a rough time. It remains unclear where this latest decline stems from initially, yet it is evident all top currencies will be dragged along with it in quick succession. Bitcoin Cash is no exception in this regard, as its current price momentum does not look overly promising by any means either.
Over the past 24 hours, the Bitcoin Cash value has dipped below $450 again. Albeit it is not the first time this happens throughout the past few months, it appears the current would remain above this level after the most recent uptrend. That is not the case after all, primarily because the altcoin loses 7.5% against Bitcoin, which is down by nearly 5% as well.
Despite the current price battle, a lot of things are still coming together nicely for Bitcoin Cash. One particular prospect is how there is a chance Bitcoin Cash could get its own smart contract and provide the necessary scaling to support major dApps in the process. It is unclear if this will ever be implemented, but the prospect itself is something to look forward to regardless.
$BCH has the ability for smart contracts. if done properly pic.twitter.com/3yqBtlMln5

— Elliot (@sashandiggers) October 11, 2018
Secondly, there is the recent ViaBTC initial coin offering. ICOs Are nothing new in the cryptocurrency by any means, yet this particular project was a bit different. The company raised $30m in 2.2 hours by using the Bitcoin Cash chain combined with the Wormhole protocol. A sign of things to come for other companies, or perhaps a one-off deal? Only time will tell if this concept will get more people excited.
💰 @blockchain firm and mining pool #Viabtc finished the first high-value ICO using the Wormhole protocol and Bitcoin Cash chain, capturing a total of $30 million in 2.2 hours. #bch #bitcoincash #ICO #crypto #cryptocurrency #exchange #mining #wallet #Bitforx

— Bitforx (@Bitforx) October 11, 2018
In terms of overall BCH adoption, the biggest news of the week comes in the form of CoinText's expansion. This service allows anyone in the world to send Bitcoin Cash to a mobile phone number. This functionality is now expanded to Hong Kong as Israel, with more countries to be added as more time progresses. It is a very interesting project to keep an eye on, albeit gaining traction in unbanked and underbanked regions may prove difficult.
CoinText connects Asia and the Middle East via Hong Kong and Israel!

Better #money is here!

More countries coming! pic.twitter.com/OwWTprJ5or

— CoinText (@CoinText) October 9, 2018
As is always the case in the cryptocurrency world, steep declines can be met with a swift recovery. All markets have gone through a major battering this year, yet most of them have bounced back in some way or another. It shouldn't take long for BCH to reclaim the $450 level, especially with all of the positive developments taking place behind the scenes.
Image(s): Shutterstock.com