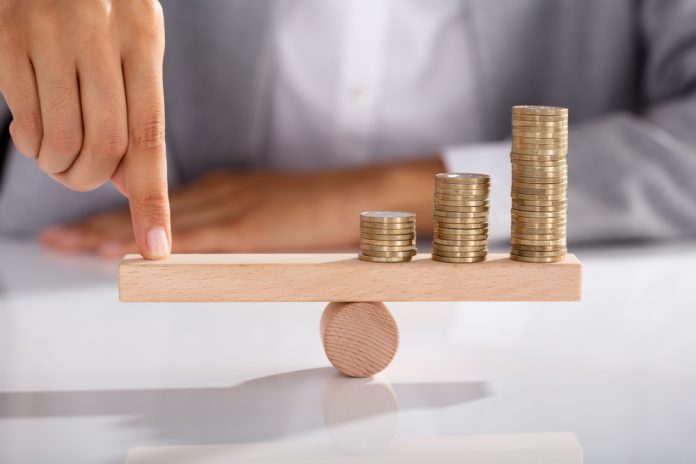 There are numerous cryptocurrencies to keep an eye on right now. Although not all of the currencies are performing as one would expect, things are not looking all that bad either. Bitcoin SV, or Bitcoin Cash SV, is still doing a pretty good job right now. It has finally gotten listed on Coinmarketcap, which might explain why its uptrend is still ongoing.
Bitcoin Cash SV Price Keeps on Trucking
It is rather interesting to note how there has been plenty of confusion regarding the Bitcoin Cash network protocol upgrade. Although Craig Wright clearly intended to fork Bitcoin Cash, many people are referring to his project as Bitcoin SV, rather than Bitcoin Cash SV. It will be interesting to see what the future holds in this regard, although this doesn't affect the price in a negative manner so far.
Over the past 24 hours, there has been another 6% increase in USD value and a 12% gain over Bitcoin for BCHSV. That is a rather interesting trend, all things considered. Although there have been strong gains yesterday as well, most people expected the situation to turn around. Especially with more platforms enabling BCHSV trading right now, volatility would be a rather obvious result.
On social media, some interesting discussions are taking place. It is evident a lot of Bitcoin enthusiasts do not like Bitcoin Cash in the slightest, let alone this forked version. Even so, it seems there is a lot more animosity toward Roger Ver's chain, even though one in three believes both versions of BCH should not exist in the first place.
Which scam coin is worse for crypto?#BTC #BCHSV #BCH #BCHABC #ETH #XMR #Crypto #cryptocurrency #ADA #NEO #RVN #LTC #POLY #LRC #BNB $BTC $ETH

— El Pollo (@crypto_pollo) November 27, 2018
On the price front, it would appear users such as Sashimi expect big things for Bitcoin Cash SV. In fact, he considers a price of $120 to be very cheap. While no official price prediction is shared, there is a chance BCHSV will overtake the actual Bitcoin Cash in market cap before the year is over. That would certainly be rather interesting to keep an eye on, although it may take a while until such a trend materializes.
There's no such thing as a free lunch, that is unless, of course, it's bitcoin at $120. #bchsv Get in or stay poor

— sashimi (@_sashimi_z) November 27, 2018
The technical analysis chart for Bitcoin Cash SV paints a very interesting picture first and foremost. Stu confirms this will be a crucial point for the forked version, as the value could either go up further or drop down significantly. Reaching the first target of over $140 might take a while, based on these market circumstances, although it would not necessarily be impossible to surpass that value either.
entering on the break out of wave 3. MACD cross over. 1 to 1 target. lets see where we go @PhilakoneCrypto @KingCalgary @CryptoChoe #philakone #bchsv #babywale pic.twitter.com/GSjygI2lU5

— Stu (@stuw213) November 27, 2018
As is always the case in the cryptocurrency world, there is plenty of market suppression taking place. This does not just affect the Bitcoin Cash SV price, but also all other cryptocurrencies, tokens, and digital assets. Until something major happens, low prices and bearish pressure will remain the norm rather than an exception. That is not something to look forward to, but the situation will not change overnight either.
---
Disclaimer: This is not trading or investment advice. The above article is for entertainment and education purposes only. Please do your own research before purchasing or investing into any cryptocurrency.
Image(s): Shutterstock.com