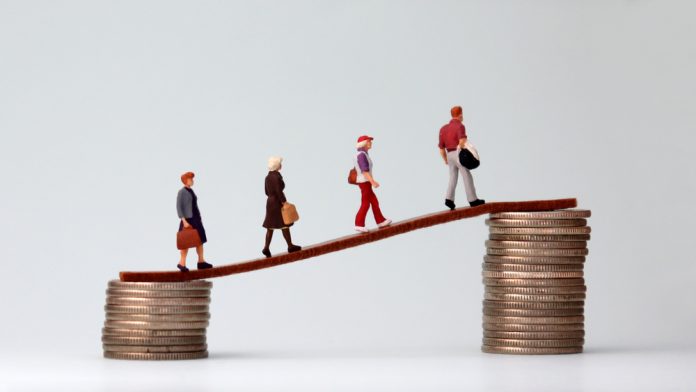 More volatility has become apparent in the cryptocurrency markets, which also means additional arbitrage opportunities become apparent. Today is no different in this regard, even though a lot of traders are hesitant to move funds around while losses continue to pile up. The following six altcoins can be taken advantage of regardless.
Dash (Kraken / Poloniex / HitBTC)
Another day comes around and the price on Kraken for privacy-oriented altcoins is still low compared to other platforms. In the case of Dash, its value on Kraken is lower compared to Livecoin, Gate, Poloniex, and HitBTC alike. This allows for an easy profit of up to  2.6%, depending on overall platform liquidity first and foremost. It is one of the more attractive arbitrage options, as there are numerous exchanges involved.
Cardano (Kraken / Gate)
As is usually the case in the world of altcoins, Kraken and Gate play an increasing role of importance first and foremost. The value of ADA on Kraken is 2.2% lower compared to Gate, which makes for a very easy arbitrage opportunity first and foremost. Even though these prices may not necessarily remain in place for too long, it is evident there is some good money to be made for those willing to take the plunge.
Bitcoin Cash (Kraken / Livecoin / HitBTC)
The current uncertainty regarding the future of Bitcoin Cash seems to create a fair few arbitrage opportunities to explore. Buying on Kraken or Gate lets users flip BCH on Gate, Livecoin, and HitBTC for profits of up to 37%. There is also the option to buy on CEX and selling on either HitBTC or Livecoin for a profit of up to 45%. There is plenty of money to be made in this regard, although one has to keep in mind deposits of BCH may still be iffy for some platforms.
Qtum (Kraken / Poloniex / Gate)
In the world of Qtum arbitrage trading, there are only three exchanges one needs to keep an eye on at all times. The value on Kraken is usually lower compared to Poloniex and Gate. That is the case once again today, allowing traders to pocket a 2% profit for simply shuffling coins around. That is good money to be made given the lack of effort involved.
Monero (Kraken / Poloniex / HitBTC)
Similar to the arbitrage opportunity involving Dash, the Kraken price for XMR is lower compared to HitBTC, Poloniex, and Gate. This makes for easy profits to be scored, as traders can easily net a 2.4% profit for doing virtually nothing. Opportunities like these tend to come by every single day, especially where Monero and Kraken are concerned. It is a peculiar trend to keep an eye on, especially given the current market circumstances.
XLM (Kraken / KuCoin / HitBTC)
Virtually every other day, there has to be an arbitrage opportunity involving Stellar Lumens. The XLM price on Kraken remains a lot lower compared to KuCoin, HitBTC, and Gate, which makes for a quick and easy 2.75% profit. Traders willing to explore this opportunity can make some good money, assuming the prices remain at these levels across all platforms.
---
Information provided by Arbing Tool.
Disclaimer: This is not trading or investment advice. The above article is for entertainment and education purposes only. Please do your own research before purchasing or investing into any cryptocurrency.
Image(s): Shutterstock.com