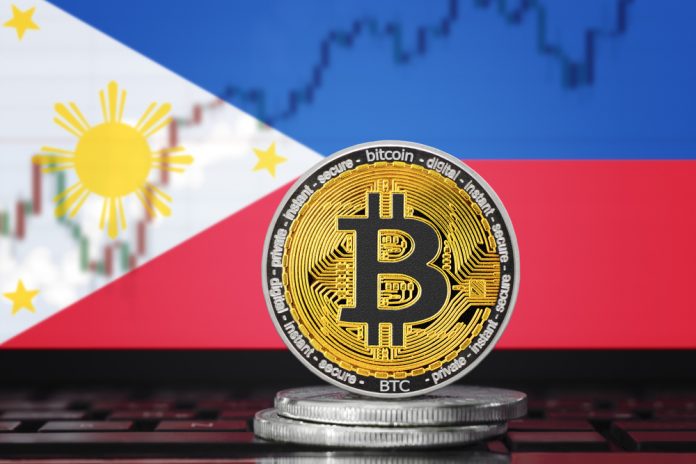 The Philippines is an important country when it comes to cryptocurrencies. For the past few years, Bitcoin has made a positive impact on the local money transfer industry. This trend is only becoming more apparent, with the monthly volume holding steady near the $40 million mark.
Bitcoin in the Philippines
Anyone who has kept a close eye on Bitcoin over the years will know the world's leading cryptocurrency makes inroads in many parts of the world. In the Philippines, the demand for Bitcoin has grown steadily over the past few years. There has been particular traction in the money transfer industry, although consumers are taking notice of Bitcoin's potential as well.
More specifically, the average monthly conversion total from pesos to cryptocurrencies has hit a new all-time high. In Q1 of 2018, the monthly average was $36.74 million, which is a rather spectacular number. Do keep in mind this number only includes transactions reported by the two cryptocurrency exchanges registered with the central bank. Similar to other countries, the Philippines is home to many more exchanges, although not all of them are registered with the central bank at this stage.
One would have expected this monthly average to be a lot lower, as the price of Bitcoin has fallen quite significantly. While it is true that Q4 of 2017 saw a slightly higher average monthly volume, the difference was just $1.5 million. It is not the massive dip some people might have expected, indicating that the demand for cryptocurrencies has not slowed in the Philippines over the past six months.
It will be interesting to see how this situation unfolds as time progresses. Considering that the Bangko Sentral ng Pilipinas recognizes the benefits provided by Bitcoin and other cryptocurrencies, an interesting future lies ahead in this regard. Additionally, there are still some concerns over how crime factors into various cryptocurrencies, as there is still no overarching regulation in place at this stage.  
Additionally, there is still a possibility that cryptocurrency exchanges will need to register as electronic money issuers in the Philippines. While it seems unlikely such a development would have any negative impact on the industry, it could put a lot of stress on the sector. Any company forced to adhere to such guidelines will need a lot of capital on hand to even apply for a license.
All things considered, the current situation looks pretty good in the Philippines. Although there's always room for improvement, the trading volume seems to have held its own despite falling Bitcoin prices. Additionally, it seems cryptocurrencies will continue to make inroads in the remittance industry as well, due to their faster speeds and lower fees.
Image(s): Shutterstock.com