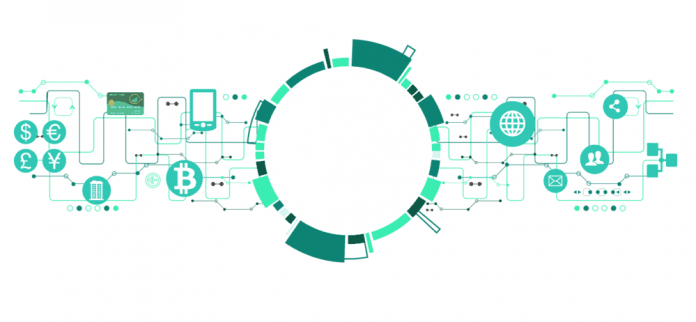 Everyone wants to earn crypto, but mining requires a ton of hardware and special skills. What if you could get paid on apps in crypto instead of regular currency? You would be earning an asset that has the potential to go up in value over time, and you actually can get paid in crypto on some dApps.
DApps are applications on blockchain that are decentralized and more secure with your information (decentralized application). Some of them even allow users to be paid in cryptocurrency for anything from freelance work to playing games and are poised to disrupt many aspects of our life with the power of blockchain. The world of dApps is expanding rapidly, and knowing which ones to jump on board and which ones aren't worth it can help you find the most value in this exciting technology.
Here are our top 5 dApps that pay you in cryptocurrency:
#1: Brave
Brave (and its coin, Basic Attention Token) is looking to revolutionize how we access the internet and pay the creators we love. Advertising is one feature of the internet that not everyone loves. In the past several years, many people have turned to AdBlock as a means of seeing fewer annoying ads.
However, AdBlock comes with a certain amount of guilt that revenue from those ads you were supposed to view isn't going to your favorite online creators. Brave is a perfect solution to this, as it allows users to directly pay their creators in BAT. Browsing the internet is still completely free, and creators can get paid without showing ads that are so bothersome. If you are an online content creator, you should certainly encourage your fans to use Brave. If you're an online creator, it's the perfect way to earn crypto.
#2: Storm Play
Storm Play is a free app that lets users easily earn Bitcoin, Ethereum, and Storm Coin by testing games, trying out new products, completing tasks and watching promotional videos. It's a great way for those afraid of investing their own money into crypto to explore the market for themselves without the need to mine for coins which requires massive hardware, energy, and know-how.
The app also integrates with many mobile wallets to seamlessly transfer the coins you earn, plus it shows their current value in real time. The app does still have bugs, but is becoming increasingly streamlined over time and is still a solid way for literally anyone to earn some cryptocurrencies easily and without needing any special skills. If you have spare time, it might be worth looking into.
#3: Sia
Sia is digital storage on the blockchain, and offers a more affordable and more secure way to store data. It uses blockchain to encrypt and distribute the files you store across its decentralized network. It even makes redundant copies, ensuring that the files you store have no one point of vulnerability. Additionally, it's cheaper than other storage options!
Those offering storage space bid how much they are willing to be paid, ensuring that users get the best possible storage rates, all while paying people for space they aren't using! If you have storage space that you aren't using, say a 128g ipad that you're only using 70g of, Sia is an easy way to make crypto without investing a ton of time.
#4: SMSChain  
SMSChain is one the easiest ways to make an extra bit of cash for the parts of your data plan you aren't using. SMS has certainly fallen out of favor as of late, as messaging services offer a faster and more flexible service. However, that doesn't mean that that SMS data you are paying for can't be put to good use.
By using SMSChain, telecom companies use your data to SMS message their customers. It becomes cheaper for those companies and earns you extra money for the data plan you already paid for. It's a rare opportunity when an app offers you up to $750 in crypto per month and requires nothing valuable from you in return.
#5: Ethercraft
Ethercraft is a totally new and innovative RPG-style dungeon-crawler that pays users in Ethereum. It combines the exciting and challenging parts of freemium video games with the profitability and excitement of dApps.
Players equip their character, set their instructions, and try to complete dungeons that come with the reward of Ethereum up to 3ETH per dungeon! If Ethercraft is a hit, it would be wise to invest in the secondary items market that is sure to arise. As players look to find the most powerful items to get through difficult dungeons, they will be willing to pay in crypto to make that happen, and other players can sell in game items for ETH.
Bonus: SteemIt is also a fantastic option to earn crypto for content creators, though it's a platform and not a dApp. On the platform you earn Steem tokens based on your reputation and how many upvotes your article has, which is a great alternative to current social media where you're less likely to receive your due earning for original content.
For people who already have cryptocurrencies there's also a new platform and app coming this summer, RoninAi, that uses machine learning to maximize returns on trading. If you've already earned some crypto and want to make it go further, crypto trading, done wisely, is a great way to see short term and long term profits.

DApps are perhaps the hottest commodity in the crypto space right now, as people recognize the value of being able to be paid for anything from their creative know-how to playing an online video game. These 5 dApps are promising, among the most interesting out there, and are likely to be perfectly suited to the general public in the growing crypto space.
Image(s): Shutterstock.com