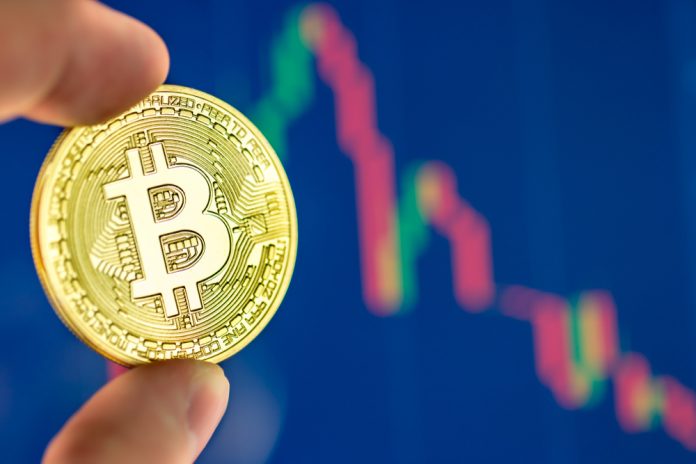 The crypto market has experienced a red wave in the past 24 hours, with Bitcoin shedding some of yesterday's gains to trade just above $3,500. The crypto king had soared to $3,680 yesterday on the back of a surprisingly positive Sunday trading session, but it has since regressed, albeit slightly. The rest of the market has accompanied Bitcoin in its regression, with Ethereum and Stellar leading the decline at 6 percent each. In the top 50 currencies, the only cryptos in the green are stablecoins including TrueUSD, Tether and Circle's USD Coin.
So, what do you think will spark the next bull run, a Bitcoin ETF or the launching of Bakkt maybe? Binance CEO, Changpeng Zhao believes that it might just be the entrance of Amazon into the market, and especially the involvement of its founder, Jeff Bezos. In a series of recent tweets, CZ stated that Bezos could buy all the Bitcoins in circulation and catalyze a major bull run, bringing the market back to its former glory.
Momentum Broken, but $3,500 Holds Out
The weekend proved friendly to Bitcoin after it rallied on Sunday to gain $300 and hit $3,680. The new week seemed ready to kick off with a start, with experts predicting that Bitcoin had found its bottom and was on its way up. However, the week kicked off with a slight decline to just above $3,500 and Bitcoin's performance for the week may well be hinged on its ability to remain above this support level.
The $3,500 level is critical, and the currency's recent history has highlighted its importance. Despite having the worst monthly performance in November, Bitcoin managed to stay above this level. Come December 7, the support gave way and Bitcoin hit its yearly low at $3,280. At press time, Bitcoin was trading at $3,515, having shed 3.6 percent in the past 24 hours. Earlier, the currency hit $3,502 but the support held and it rebounded to $3,532 within an hour.
Jeff Bezos Can Save Us
The ever-so vocal and charismatic CZ recently engaged his Twitter followers, seeking to know what could drive the next bull run. CZ, who is the founder and CEO of the world's largest crypto exchange tweeted that he gets asked often what the trigger for the next bull run is and that his answer is always: "I don't know."
However, after one user suggested that he buys all the Bitcoins in circulation and trigger the bull run himself, he replied:
I can't. Jeff Bezos can.

— CZ Binance (@cz_binance) December 8, 2018
CZ then went on to state that he can't wait for the day the e-commerce giant Amazon begins to accept, or issue, cryptos.
Cryptos Are a Gamble, Just like Lottery Tickets: Harvard Prof
When it comes to cryptos and mainstream media, there is no love lost. The industry has been on the receiving end of negative press since it shot into the limelight. The latest is a scathing op-ed by Kenneth Rogoff, a professor of public policy and economics at Harvard University. In the piece which was published today on U.K outlet The Guardian, Rogoff referred to cryptos as gambles which might or might not pay off.
Countries that are 'foolish enough to embrace cryptos' as Japan did will become global money laundering hubs, Rogoff wrote. He concluded saying:
So, while we shouldn't be surprised by this year's cryptocurrency price bust, the price of these coins is not necessarily zero. Like lottery tickets, there is a high probability that they are worthless. There is also an extremely small outside chance that they will be worth a great deal someday, for reasons that currently are difficult to anticipate.
Image(s): Shutterstock.com