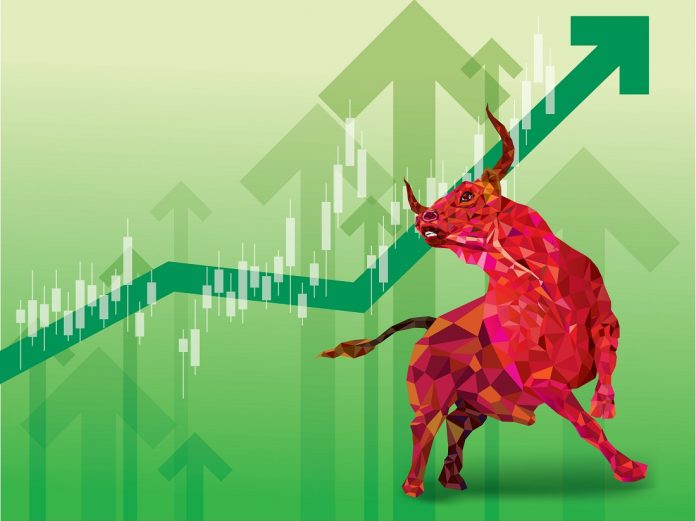 Bitcoin's price recovery has continued, with the currency gaining 7.2 percent in the past 24 hours. Bitcoin was trading at $4,104 at press time, having struck a two-week high of $4,186 just hours earlier. The last time Bitcoin was above $4,100 was December 3 and since then, it has dropped to its lowest level for the year below $3,200. This week has seen the currency gain 26 percent and looks set to continue its good run.
But if you're expecting a repeat of the 2017 bull run, you might get disappointed. According to Charlie Morris, a fund manager at Atlantic House Ltd., the streak was great but it has been broken. Investors should be prepared for lower rates of return going forward, Morris warned.
The Comeback Continues
Just a few weeks ago, Bitcoin dropped from $6,000 and in a month, its value had almost halved. Several skeptics had already called this the predicted death of Bitcoin. Even a teenage millionaire, whose sole rise to fame and fortune was Bitcoin, recently stated that Bitcoin is dead.
However, the currency proved that it had plenty of bite in it by bouncing back and reclaiming the $4,000 level this week. Bitcoin opened the week at $3,250 after a lackluster performance at the weekend. It has since then gained over $900, adding $17 billion in the process in market cap.
At press time, the currency was trading at $4,102, up 7.2 percent in the past 24 hours. As has been the trend, Bitfinex and HitBTC posted higher prices at $4,188 and $4,195 respectively. Its market cap is up to $71.6 billion, up from $53 billion posted on Monday.
The trading volume has also experienced an incredible hike, up 170 percent from Monday. In the past 24 hours, it stood at $8.5 billion, up from $3.6 billion posted on Monday. Of this, $4.1 billion was by Hong Kong-based crypto trading and derivative platform BitMEX. The exchange accounted for 31.2 percent of the trading volume, miles ahead of the second-placed Binance which accounted for $391 million.
The rest of the market was in an upward trend as well, with Bitcoin Cash being the biggest gainer. The currency is now up 145 percent, having opened the week at $81. Its rival, Bitcoin SV, is up 18 percent to trade at $110. IOTA, Monero and Dash are all up double digits as well.
The 2017 Bitcoin Bull Run Is Behind Us
In light of the recent price hikes, it's easy to get carried away and foresee the $20,000 level being possible soon. However, one trader, analyst and fund manager believes that such a run is behind us now. Charles Morris stated that this year's 80 percent decline hinders another bull run as investors are more skeptical. Morris is a fund manager at Atlantic House Ltd., a London-based firm with over $1 billion in assets under management.
In a note to investors seen by Bloomberg, he stated:
That trend has been a great ride, but it is broken. The long-term chart tells you to prepare for lower rates of return
His sentiments are supported by Paul Day, a technical analyst and head of futures at Market Securities Dubai Ltd. According to Day, last year's bull run drew some parallels from the end of the dot-com bubble. The Nasdaq Composite Index at the time plunged 80 percent as many companies crushed. It has taken almost 15 years to recover, and even then, many of the heavyweights never recovered.
He stated:
If, and it's a big if, crypto survives and the winners become viable mediums of exchange in the years ahead, there is nothing to say the winners have even been created yet,
Image(s): Shutterstock.com