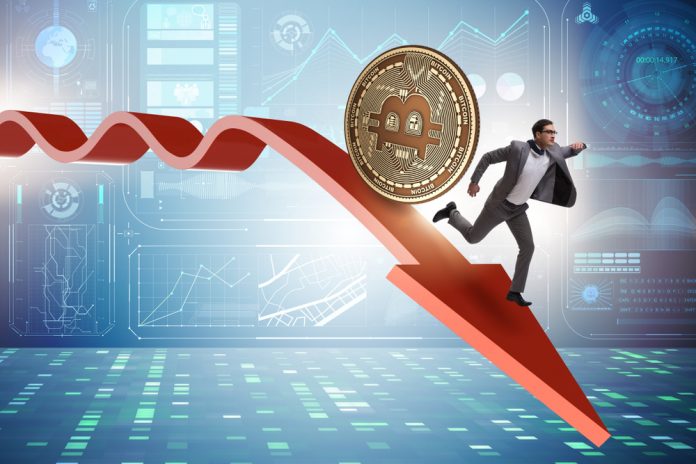 Just a few days ago, the market experienced a sudden flash crash, with many cryptos being relegated to their lowest prices for the year. Despite having shown resilience during earlier volatile times for altcoins, Bitcoin couldn't withstand the crash and traded at its lowest level in the past 13 months at $5,300. And just as it was beginning to recover, the bears struck again, driving Bitcoin to a new yearly low. Bitcoin traded below its $5,300 support level beneath which it had managed to avoid by the skin of its teeth. On Coinbase Pro, it was trading at $5,260 at press time. The other cryptos weren't spared either, with Ethereum shedding 12 percent as Cardan lost 12.5 percent, the largest loss in the top 10.
Can't Seem To Catch A Break
The bears have been on overdrive in the past week, with the expiry of futures contracts and the instability accompanying the Bitcoin Cash hard fork being blamed for it. On November 14, Bitcoin lost $1,000 in a few hours to trade at $5,300 on some markets such as Bitstamp and Kraken. This was the lowest that the crypto had traded this year and the lowest since October 2017.
Bitcoin showed character to bounce back, albeit very slowly and went to within touching distance of $5,700. However, this didn't last long and after a sudden flash crash today, Bitcoin breached the $5,300 level to set a new annual low. At press time, Bitcoin was trading at $5,260 on Coinbase Pro, $5,286 on Liquid and $5,256 on Bitstamp. On BitMEX, which accounts for the largest Bitcoin daily trading volume, the digital currency was trading at $5,258. BitMEX accounts for 29 percent of the trading volume according to CoinMarketCap.
This is the lowest Bitcoin has traded since 14th October 2017.
Ethereum was not spared either, being one of the biggest losers in the top 10 after shedding 11.5 percent. At press time, Ether was trading at $156, down from $177. This is the lowest that Ether has traded since mid-May, 2017, 18 months ago! After hitting a weekly low at $170 two days ago, it slightly gained to hit $181 where it has hovered since.
Ethereum hasn't had the best week, losing its 'most valuable altcoin' crown to XRP, with the gap ever widening. However, with its price seeming to head towards $150, it doesn't look like it's going to get better for the crypto.
Predictably, the other cryptos weren't spared either. XRP is down 7 percent, EOS is down 8.9 percent, Monero is down 9.9 percent and Bitcoin Cash is down 4.55 percent to trade at $363, shedding 45 percent in just a week. Shedding 12.3 percent to trade at $0.054, Cardano is the biggest loser in the top 10.
Litecoin is down from $42 to trade at $38, a 9.3 percent drop. The crypto saw its lowest price at Korean exchange Coinbit where it hit $35, its lowest price this year. This is even more significant given that Coinbit accounts for the highest Litecoin daily trading volume at 32 percent. At $35, Litecoin is down 89 percent from its all-time high of $366 achieved in December last year.
Image(s): Shutterstock.com