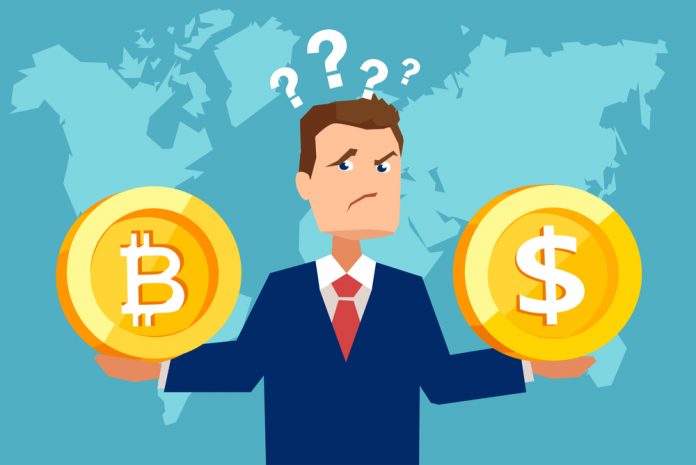 Blockchain-based payment systems will not replace credit cards and other mainstream payment methods, at least not within a decade. This is mainly because they are too slow for day-to-day payments, with a Bitcoin transaction currently taking the better part of an hour. This is according to Claire Hughes Johnson, the COO of popular payment processor Stripe. Johnson tore into cryptocurrencies which she described as impractical, and blockchain technology which she views as overhyped. Contrary to many industry titans who have hailed blockchain technology as revolutionary, Johnson believes that its time is yet to come and that it will be at least a decade before it goes mainstream, if ever.
Bitcoin's Best Use Is Ransomware
Stripe was among the earliest Bitcoin proponents, having backed Bitcoin back when very few other corporates wanted anything to do with cryptocurrencies. In 2015, Stripe began supporting Bitcoin payments in a move that was praised by many crypto enthusiasts. However, Stripe discontinued the service in April this year, and as revealed by Johnson, that was due to Bitcoin's slow network. Speaking in a panel discussion during Fortune's Brainstorm Tech conference, she stated that not many of the company's users were willing to wait an hour for a payment to clear. During the height of Bitcoin's rise in December, some payments took as long as five days. The delay was so long that some merchants had to file a second transaction to account for the price fluctuations.
Johnson further stated that Bitcoin's best use case has been ransomware and not payments. With cryptos offering relative anonymity, they have become the go-to payment method for cybercriminals. And while many who have trashed cryptos have praised blockchain technology, Johnson tore into that as well, saying it's overhyped. She believes that despite its potential, it's still a long way off from going mainstream. There's also nothing new about blockchain, she claimed. In her view, it's just a duplication of existing database tools, and as these tools continue improving, blockchains could end up being phased out.
Johnson's fellow panelists were quick to counter, with the IBM SVP of Global Industries and Blockchain, Bridget Van Kralingen, pointing out that blockchain has had tremendous success in some industries. Among its most successful applications has been in identity verification, supply chain management, and cross-border payments. Blockchain's immutability has also helped businesses improve their speed and security tremendously, she pointed out.
Van Kralingen further stated that IBM is making great strides in dealing with the volatility of cryptos through the development of a stablecoin which will be pegged to the US dollar. The recently-announced stablecoin will run on the Stellar blockchain network and will be trialed for international payments, a service that IBM has relied on Stellar Lumens for.
Ripple's SVP of Product, Asheesh Birla, was the other panelist, and he was also quick to defend blockchain technology. Birla stated that blockchain-based payment systems were picking up steam in emerging markets such as South Asia where mainstream banking is not widespread. While North America is well-served by banks and credit card companies, these markets have been marginalized for long and are thus very welcoming to blockchain-based payment systems. If Stripe intends on expanding to these markets, it will have to jump on the blockchain bandwagon.
If you're going to expand into a new country today, you're going to use blockchain for that expansion.
Image(s): Shutterstock.com