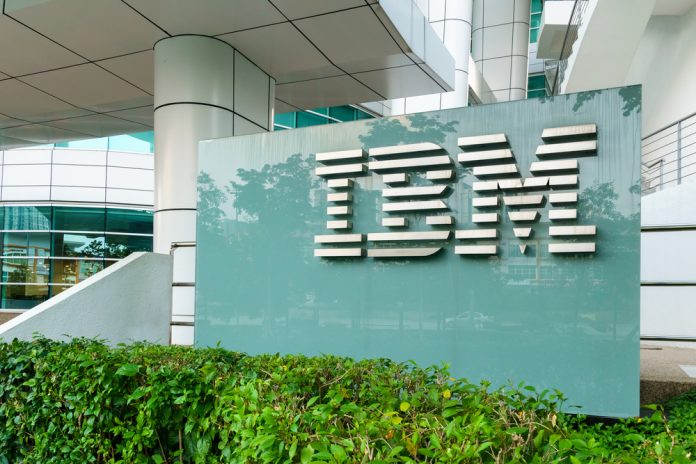 Stablecoins are the newest frontier in the crypto industry, and IBM is the latest company that wants to challenge Tether for market share. The computing giant is exploring the possibility of issuing a new stablecoin that will be pegged to the US dollar in a bid to provide an alternative to crypto volatility. IBM has been in the blockchain industry for years now, having partnered with several companies to launch blockchain solutions for supply chain management, cross-border payments, and healthcare. And now, the New York-based tech giant has set its sights on the stablecoin market.
The Emerging Stablecoin Market
Cryptos have continued to make inroads into the payment systems industry, with more merchants accepting them as a form of payment. However, volatility has continued to be a thorn in the flesh for cryptos, making many merchants shy away from them. Stablecoins have been developed to address this challenge, but many have failed to gather enough users, and those that have such as Tether have been riddled with controversy.
IBM's SVP for Global Industries and Blockchain, Bridget van Kralingen, has expressed her belief that the stablecoin industry is one with great opportunities. In an interview on Fortune's Balancing The Ledger, van Kralingen stated that she believes the stablecoin industry is one that holds great promise.
There's this tremendous opportunity to make blockchain payments feasible, especially for cross-border. What is great about this is they are just basically digital dollars—digital fiat currency.
IBM's foray into the stablecoin market is in partnership with Stronghold, a startup whose Stronghold USD stablecoin will be trialed for cross-border payments by IBM. Stronghold USD is the first of only two stablecoins to have been issued on the Stellar network. And IBM won't stop there, with van Kralingen revealing that once the trial proves a success, IBM intends on developing digital versions of other countries' legal tender.
Tether is the most popular stablecoin, with a market capitalization of $2.7 billion. Currently, it accounts for more Bitcoin trading than the US dollar, and it accounts for 20 percent of all crypto trading, which is only second to Bitcoin and 8 percentage points greater than Ethereum. However, Tether and some of the other stablecoins run on the Ethereum and Bitcoin networks, which are not the fastest. Bitcoin processes at most 7 transactions in a second while Ethereum does 20. Stellar processes over 1,000 transactions in a second, which would give Stronghold USD an edge over its competitors.
Van Kralingen believes that in the near future, cryptos will be used in mainstream banking. The recent interest in issuing CBDCs by a number of central banks around the world is indicative of greater acceptance. And this is just the beginning.
I think in the future you'll see more. The way you'd settle FX today with Citi—I think you could do that with a stablecoin in the future.
IBM has been working with Stellar since 2017 on its blockchain payments platform. The platform uses Stellar Lumens to settle payments and consists of 12 payment corridors throughout the South Pacific. The success of the new pilot with Stronghold USD could mean the end for Stellar Lumens' use.
Image(s): Shutterstock.com