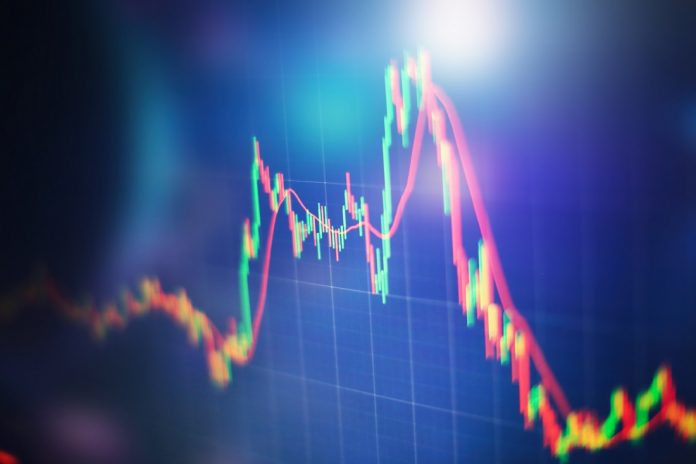 As was somewhat to be expected, all of the cryptocurrency markets have turned incredibly bearish again. This is primarily because the Bitcoin price is plummeting all of a sudden with no real improvement in sight. The hourly charts look very bearish, thus it seems likely the $4,750 level will not remain in place for very long, assuming this trend continues.
Bitcoin Price Trend Sours Significantly
It was somewhat to be expected Bitcoin would not rally for very long until things got dire again. Any market needs a correction after sustaining either strong gains or severe losses. For the time being, Bitcoin is still up by over 19% in the past seven days, although there are notable losses to take note of. It may be a prelude of what is yet to come, although predicting this market will always be challenging.
When looking at the total damage, it quickly becomes apparent the losses are quite significant. A 4,77% loss in USD value drives the Bitcoin price down to $4,888. It is not necessarily the lowest level some people had expected by now, but it remains to be seen at which value this negative spiral will end up at. Despite $20.5bn in trading volume, a sudden reversal seems rather unlikely.
When looking across social media, it quickly becomes evident some traders saw this downtrend coming and cashed out well in advance. Anton took profit at $5.345 and simply exited his Bitcoin position in search of a new buying opportunity. As such, it seems this trader will keep a close eye on the BTC chart and make a purchase once things have begun settling down again.
#BTCUSD #Bitcoin #BTC didn't make it to my max target of $5.5k, but 5345$ on Bitstamp was close and not to far from my exit either.

— Anton (@Anton__BTC) April 4, 2019
Cryptomunity tries to keep a positive attitude toward the current price momentum. More specifically, this user hopes Bitcoin is preparing for a new breakout. While it is understandable someone may be thinking along those lines, the big breakout occurred just days ago. History can repeat itself, but in such quick succession would be remarkable, even for Bitcoin.
Break out #btc i know YOU are preparing….🤗

— Cryptomunity (@_Cryptomunity) April 4, 2019
Finding any reliable technical analysis for Bitcoin is not necessarily an easy feat right now. This market is very volatile and can easily swing in any direction on the hourly chart. For now, it seems the bearish pressure remains.  Philakone expects BTC to bottom out near $4.6k, or at least $4.4k as a worst-case scenario.
A quick 10 minute BTC TA update today. I see consolidation occurring with strong support above $4.4K (wave 1 territory) but will most likely find support above $4.6K. https://t.co/LLIhYNvz8s

— Philakone (@PhilakoneCrypto) April 4, 2019
All of the other cryptocurrencies, tokens, and assets will continue to bleed value as long as Bitcoin's price remains bearish. At the time of writing, a reversal is highly unlikely, although some of the losses may be recovered if things go well. There is no reason to panic either, as this dip is entirely expected after a few days of significant price growth. Finding a bottom is the next step, albeit it remains to be seen at what level that will be exactly.
---
Disclaimer: This is not trading or investment advice. The above article is for entertainment and education purposes only. Please do your own research before purchasing or investing into any cryptocurrency.
Image(s): Shutterstock.com