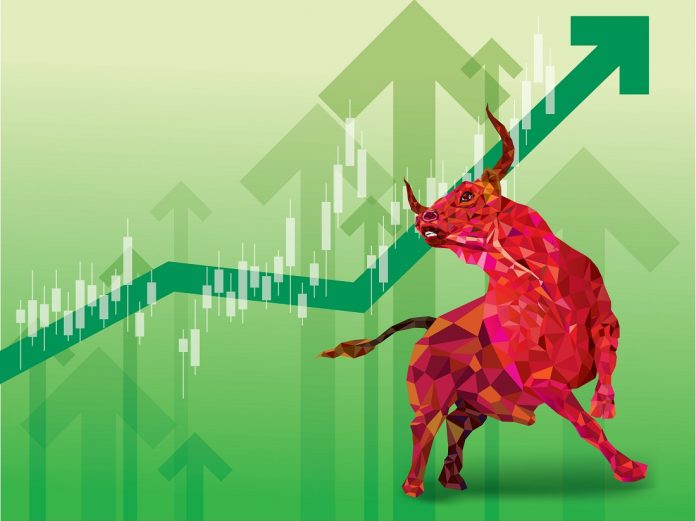 The world's leading cryptocurrency shows some signs of both bearish and bullish momentum at the same time. The hourly Bitcoin price charts don't always look too promising, yet the overall uptrend has not relented by any means. A push to $5,400 is very plausible at this time, albeit it will require a bit more effort by traders to make it happen.
Bitcoin Price Continues its Ongoing Uptrend
Over the past few days and weeks, there has been a notable momentum shift where Bitcoin is concerned. After finally reclaiming $4,000, $4,500, and $5,000 respectively, traders started to get excited. Now that BTC remains above $5,200 without too many problems, that excitement seems to intensify, for obvious reasons.
Today's momentum will keep traders excited. Although there is just a 0.8% Bitcoin price increase to $5,327, the current momentum confirms the uptrend hasn't been broken by any means. Some of the hourly BTC charts don't look overly promising but no real damage has been done so far. As long as the trading volume remains intact as well, there is no real to be concerned.
On social media, the ongoing uptrend has many people excited. BTC-Baker can live with a regular 10% increase in value, as it means the price has shifted by $530 or more in the right direction. As such, it appears this user expects a push to $6,300 fairly soon. That might be a bit too optimistic under these circumstances, but one never knows how things will unfold.
#Bitcoin now every time we have a 10% day it goes up $530…. I guess you can wait until we're over $6,300 to be sure we're in the bull market 😎🍻! $BTC $ETH $LTC $XRP $MGTI $RIOT buy buy buy buy! pic.twitter.com/gG8kxtsam9

— Btc-Baker (@bakerthirteen1) April 22, 2019
Crypto Millionaire App is one of the many people who keep an eye on Bitcoin's price trend. He also likes to share memes with the community at times, which is certainly appreciated. It is evident there is a lot more to Bitcoin than just the price increases. Those who survive a few price cycles can be labeled as "veterans" in their own regard.
When you survive your third #Bitcoin bubble, reach OG status and learn "Fiat" means "arbitrary order" #Memes #Matrix #TheMatrix pic.twitter.com/QYpICtL5Vk

— Crypto Millionaire App (@eagletwitt3r) April 22, 2019
A different meme is offered by Cryptocurrency Wire. Comparing the physical aspect of $1.6bn worth of gold with $1.6bn worth of Bitcoin is rather funny, although it is also quite telling. For those who want to move big sums of money around in a convenient manner, using physical bullion is not the advisable choice.
$1.6 billion in #gold VS $1.6 billion in #bitcoin #Cryptocurrency pic.twitter.com/euusY4zrvY

— CryptoCurrency Wire 🚨 (@the_crypto_wire) April 22, 2019
When looking at the bigger picture, Bitcoin's pace will continue to dictate the momentum for all alternative markets. So far, things are going according to plan, but Bitcoin's gains are not exactly spectacular either. Assuming things remain as they are, Bitcoin seems poised to hit $5,400 in the coming days. If not, a drop to the $5,200s is certainly a possibility.
---
Disclaimer: This is not trading or investment advice. The above article is for entertainment and education purposes only. Please do your own research before purchasing or investing into any cryptocurrency.
Image(s): Shutterstock.com