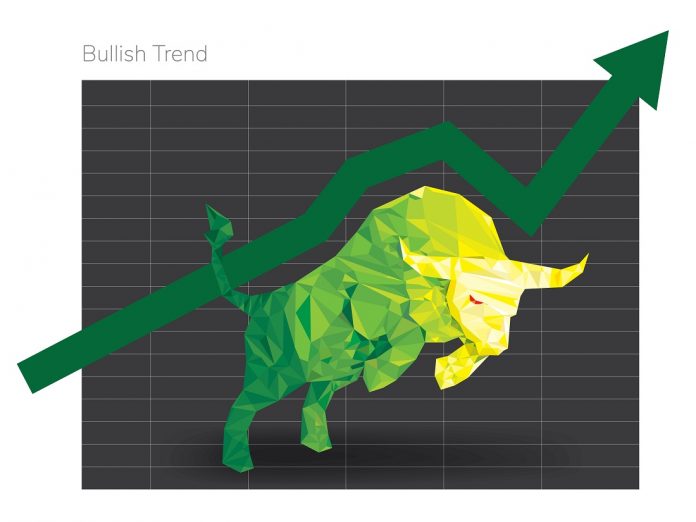 It has been a tough year for Bitcoin, however there is a light at the end of the tunnel as the recent drop could be the bottom for the crypto. After hitting the yearly low of $3193 on December 15th, the market rebounded sharply and has been on a bullish rise ever since. BTC reached a high of $3992 earlier today, followed by a market correction bringing the price to the current $3857.
When it comes to Bitcoin news, two recent events stand out. One is Coinbase announcing that they moved $5 billion in crypto to their cold storage wallets, and a trader who sold at Bitcoin's top also just closed his short on the cryptocurrency.
Both of these media headlines are extremely positive news not only for Bitcoin but for blockchain technology as a whole. After all, a company handing over trust of over $5 billion in assets to a 10 year old technology is remarkable in itself.
Bitcoin Price Technicals
Since most traders are obsessively watching the charts right now, this article wouldn't be complete if we didn't talk about some technical indicators.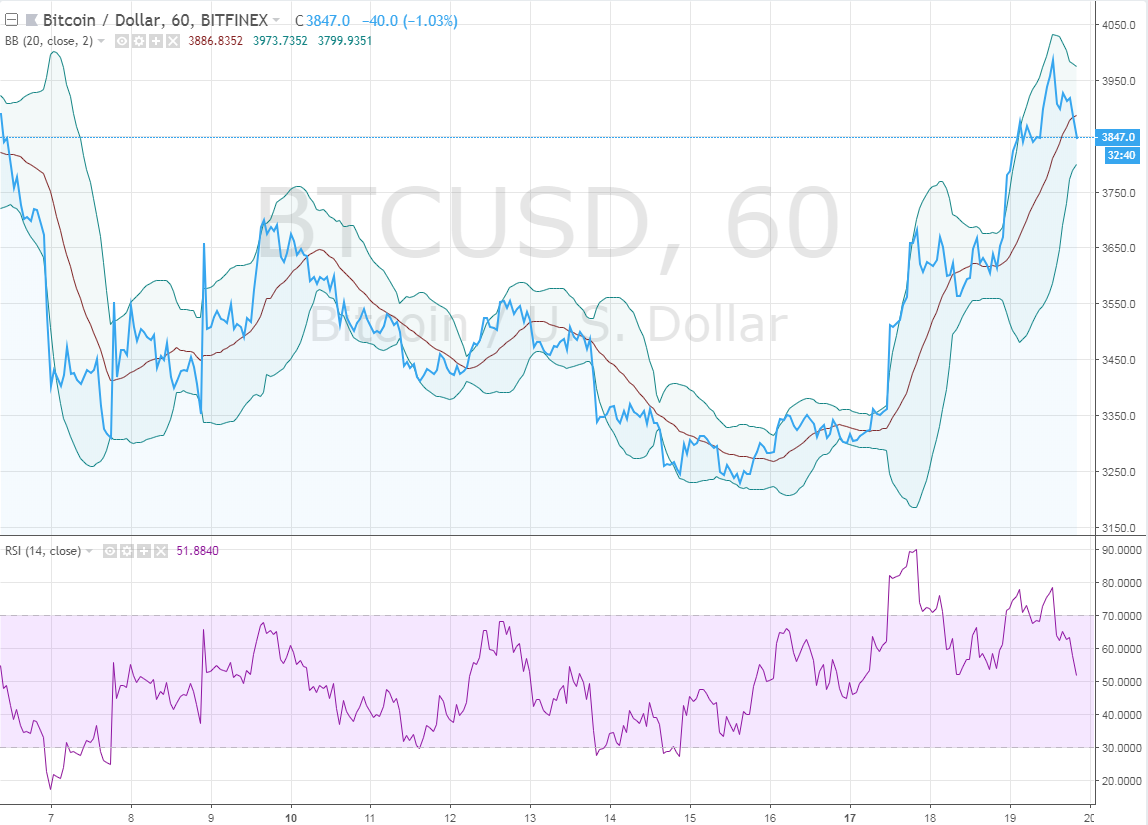 Some of my favorite indicators to use are the Relative Strength Index to see if the market is overbought or oversold, and the Bollinger Bands to see the strength, the support and the resistances of the trend.
Relative Strength Index: The current RSI for Bitcoin is at a healthy 51 points, that means the market is stabilizing and is neither overbought nor oversold. However, the RSI is still relatively high which means the market still has strength behind it and another bull run is not out of the question.
Bollinger Bands: Looking at the chart, we can see the price has dipped below the 20 day moving average. Looking at the run up on December 17th, we can see the price should at least retest resistance at the midline, which is at $3886.
Currently Bitcoin is trading at $3857 which is below the 20 day moving average. If the price fails to retest resistance at $3886 in the next few hours, expect a correction and a retest of the lower bollinger bands support line of $3800.
So far, this week has been a blessing for the whole cryptocurrency market. Over the past two days the total market capitalization increase by almost $20 billion, putting the total market cap of crypto at $124 billion. Unfortunately that is still a long ways away from the all time cap of $829 billion back in January. The good news is, if this bull run continues it may spell a trend reversal, which is something traders have been waiting for all year.
---
Disclaimer: This is not trading or investment advice. The above article is for entertainment and education purposes only. Please do your own research before purchasing or investing into any cryptocurrency.
Image(s): Shutterstock.com