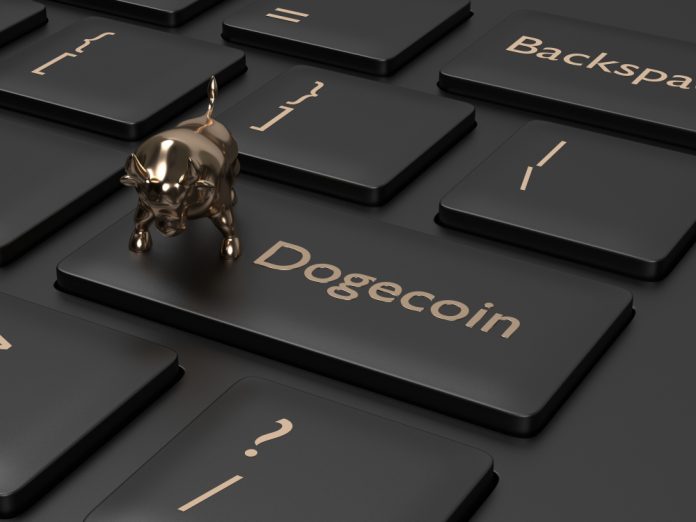 In the cryptocurrency world, few projects are as successful as Dogecoin. Although one wouldn't necessarily expect it, the meme currency of the internet has carved out a formidable path over the years. It is now enjoying the overall bullish momentum catapulting all cryptocurrencies in the green. A very strong trend is in place, which pushes the value per DOGE to $0.0027 again.
Dogecoin Price Trend is Only Getting Started
Although most people are chasing profits for coins which have already gained 15% or more over the past 24 hours, the one currency most traders might want to keep an eye on is none other than Dogecoin. Although it is not noting double-digit percentile gains whatsoever, it is still doing something that most other currencies would love to do at any given time" maintaining stability and showing some gains without any real problems.
Over the past 24 hours, there has been a strong Dogecoin price increase of 7%. That is more than respectable, especially when considering how most other currencies are up by 9% or more. Even so, the 1% loss in BTC value further shows it is incredibly difficult for altcoins to gain on Bitcoin. For now, it is merely about riding the coattails for USD gains, prior to effectively decoupling from BTC.
On social media, there is one somewhat major development taking place in the Dogecoin sector. One Reddit user has created a new sub to trade Diablo II in-game items for Dogecoin. An interesting approach to monetizing in-game content, although it remains to be seen how much interest there is in this particular concept. Diablo II is still one of the more popular games in the Diablo franchise.
Play Diablo 2? I just started a sub where you can trade items for dogecoin! via /r/dogecoin https://t.co/ewIDpImFam hot 🔥 in #reddit #dogecoin #doge #crypto much wow!

— Domain Address Info (@DomainAddress4u) December 19, 2018
This current Dogecoin price trend has many people excited, which won't come as much of a surprise. Edwin the Investor, for example, is looking at a Dogecoin price of $0.1 by 2019. A very ambitious goal, first and foremost, as that would require a near 40-fold increase in value. Although it is certainly possible, it may not necessarily be plausible.
I will see you at .10 during 2019. $doge $dogecoin #dogecoin #doge #cryptocurrency

— Edwin The Investor (@El780717) December 19, 2018
When it comes to Dogecoin, an arbitrage opportunity is never too far away. Today is no different in this regard, as there is some good money to be made by moving funds between several exchanges. Combined with the current uptrend in USD value, these arbitrage gains can make for a very lucrative day first and foremost. Any option to score profits needs to be welcomed with open arms these days.
#DOGE
Buy at #Koinim and sell at #Sistemkoin. Ratio: 0.81%
Buy at #Koinim and sell at #HitBTC. Ratio: 2.18%#bitcoin #arbitrage #arbitraj #arbingtool https://t.co/xiFUPzcOcC

— Arbing Tool (@ArbingTool) December 19, 2018
Depending on how one wants to look at things, Dogecoin is either a useless market or an overall market indicator. That in itself is always very interesting to keep in mind, as this market usually shows there is a lot more momentum to the industry than meets the eye at first. As such, the current price of $0.0027 seems more than warranted, albeit it might not necessarily be the top either.
---
Disclaimer: This is not trading or investment advice. The above article is for entertainment and education purposes only. Please do your own research before purchasing or investing into any cryptocurrency.
Image(s): Shutterstock.com