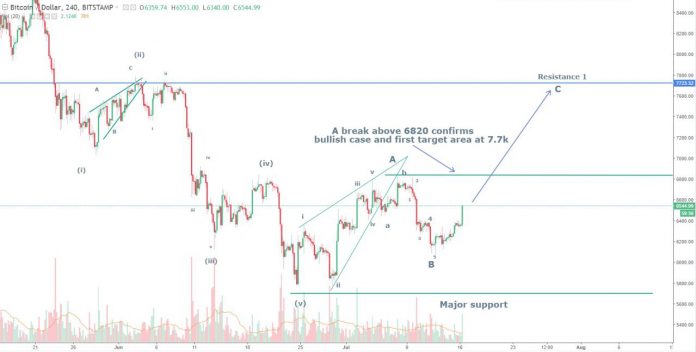 The next economic battleground is surely cryptocurrency; it is the first new asset class to have emerged in decades, and everyone wants a piece of the action.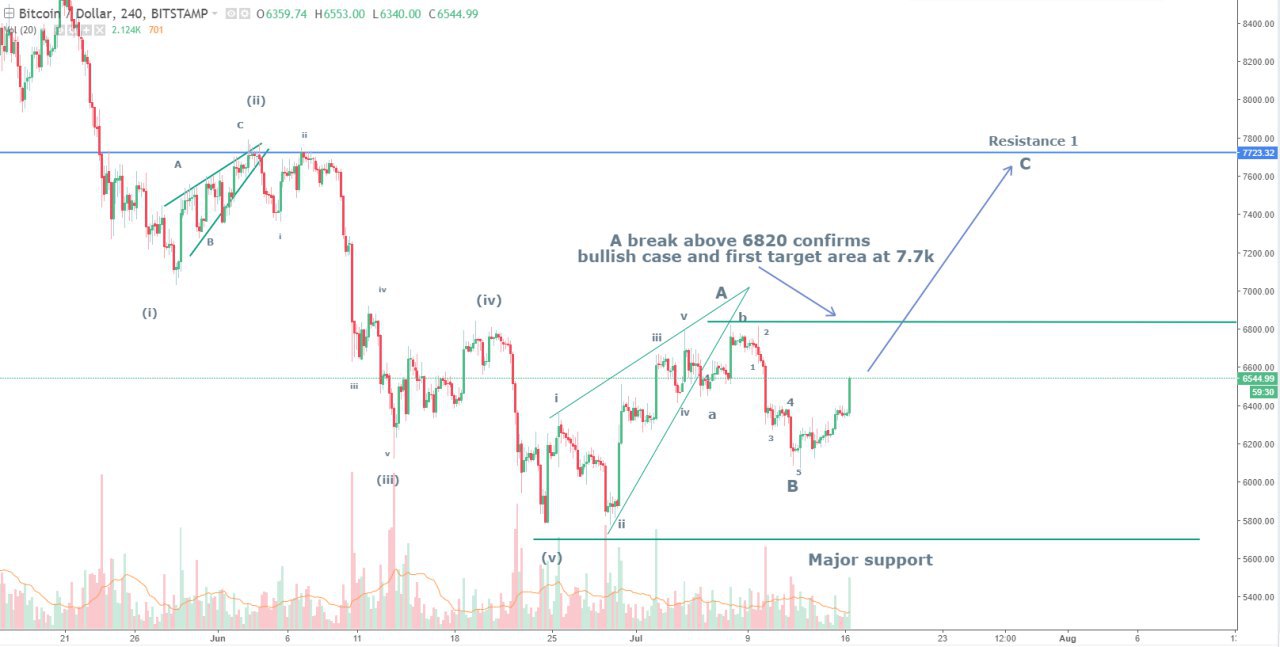 The Bitcoin price is rocketing as BlackRock, the world's biggest investment fund manager, has announced its intention to explore and likely enter the crypto market with its $6.3 trillion in AUM.
This is hugely bullish news and indicative of the growing trend of institutional adoption.
If Bitcoin breaks above the $6,820 level, it looks good for a potential run to $7,700 in our view.
The sentiment is slowly beginning to change, and last month, Fidelity announced that they were building a crypto exchange. Furthermore, it was just a few days ago that the 'Hedge Fund King' Steven Cohen announced he was getting into crypto through Autonomous Partners, a hedge fund which has more than $3 billion in AUM.
Countries are getting in on the action as well. For those who haven't already heard, the tiny European nation of Malta is making strides to become the world's leader in cryptocurrency adoption; it has been dubbed the Blockchain Island.
Despite the market downturn, the cryptocurrency and blockchain industry is booming, and the Maltese are welcoming companies like Binance, the world's largest crypto exchange, with open arms.
Binance turned over more money in the first quarter of 2018 than 148-year-old Deutsche Bank did – roughly US$200 million.
Through taxation, the Maltese government will now get a slice of these global inflows which now make their way to the shores of Malta through the Binance exchange.
The Maltese have realized that crypto and blockchain adoption is good for the economy. Binance has already begun investing in Malta, creating jobs and helping launch Founder's Bank, the world's first decentralized bank.
Malta is upping the ante, but other countries that are keen to get a piece of the cryptocurrency action are stepping up too.
Switzerland is home to Crypto Valley, a vibrant crypto hub and the birthplace of Ethereum. There are now 500+ blockchain organizations including the Ethereum Foundation which operate and continue to thrive there.
As certain countries and companies shun crypto, others are seizing the opportunity to out-maneuver the competition.
With Cboe applying for a Bitcoin ETF license and with the USA facing increased global competition in the crypto space, we wouldn't be surprised to hear a yes from the SEC – a move which would flood the market with new money.
Image(s): Shutterstock.com