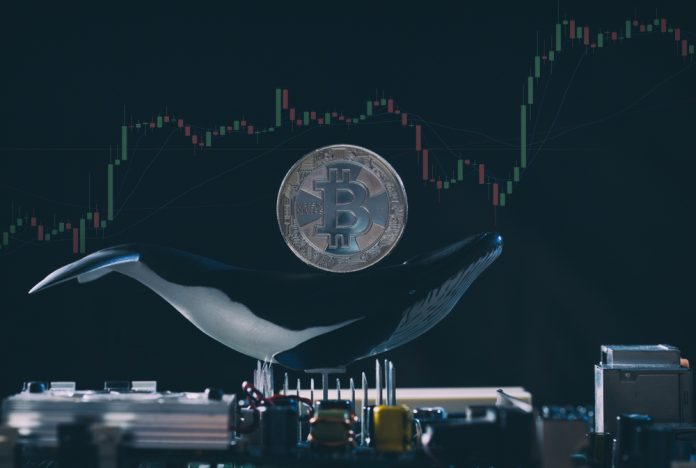 After sideways trading in the past 2 weeks between the $6,100 and the $6,500 support and resistance lines, Bitcoin decided to say hello by bouncing between the two ranges in a matter of minutes. What caused the Bitcoin price to drop to a low of $6,100 then bounce up to $6,500 only to settle at $6,400? What does the future hold for the BTC market?
Why did the Bitcoin price moved so much and so fast?
Most traders speculate that the reason for the recent volatility is the fact that CBOE futures close today. Someone bought a large amount of coins in anticipation for these contracts to expire. This means that those who entered a short position will incur a loss and those who entered long are going to be up quite a few percent. Effectively, shorts got rekt.
Shorts rekt hahahahahhahaha

— RunaMasternode.com in 90 seconds (@Crypto_Bitter) September 19, 2018
What does the future hold for Bitcoin?
In the past 7 months, the Bitcoin price has been refusing to hit new lows. The $6,000 support level has been a key point after each push by the bulls. On the other hand, there has also been a bearish triangle forming that is slowly getting weaker and weaker. If you were to draw the two trend lines they end up meeting at roughly the end of October. As the chart below shows, we should anticipate some price action at that time: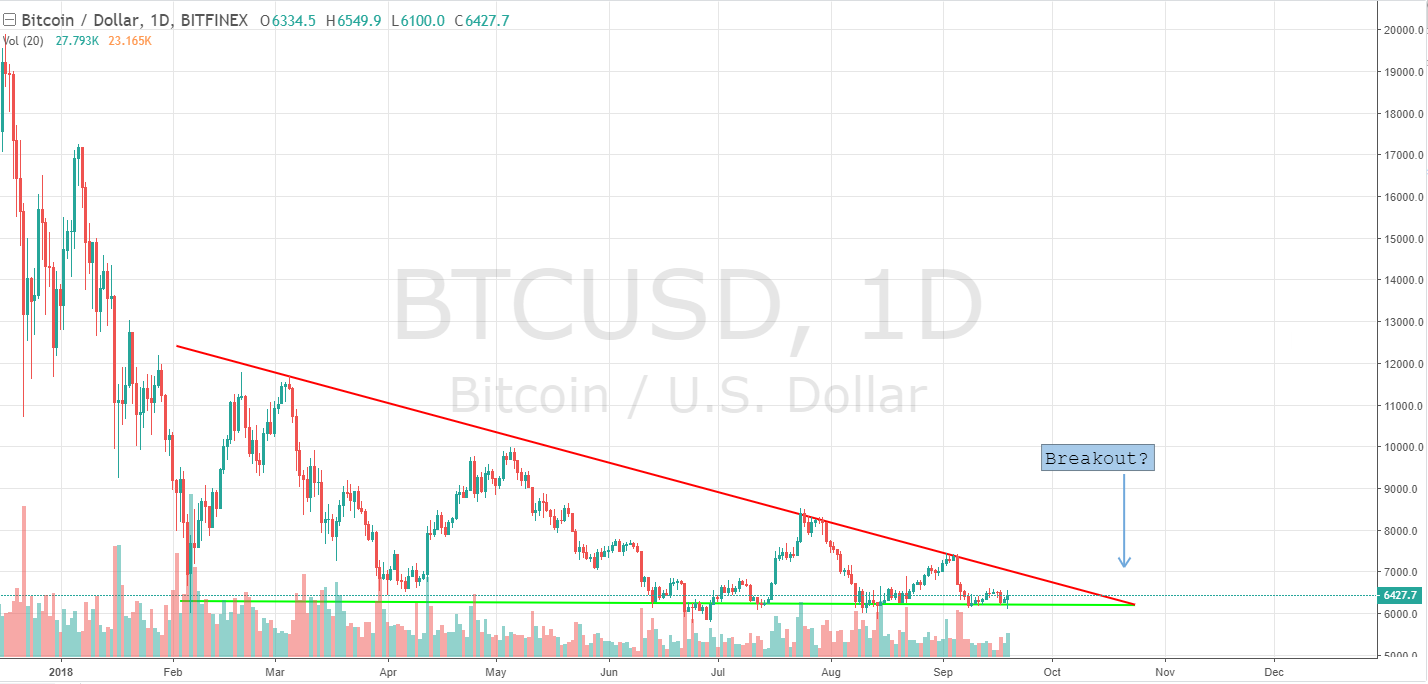 Currently Bitcoin is trading at $6,433 and is holding that price relatively well. It is nice to finally see some considerable movement in the price, as the sideways market has been putting many traders to sleep. It is also great to see the whales on the playing field as it means BTC has real potential to make some crazy moves in the near future.
---
What do you think the reason is behind the recent movement? Let us know in the comments section below!
Image(s): Shutterstock.com