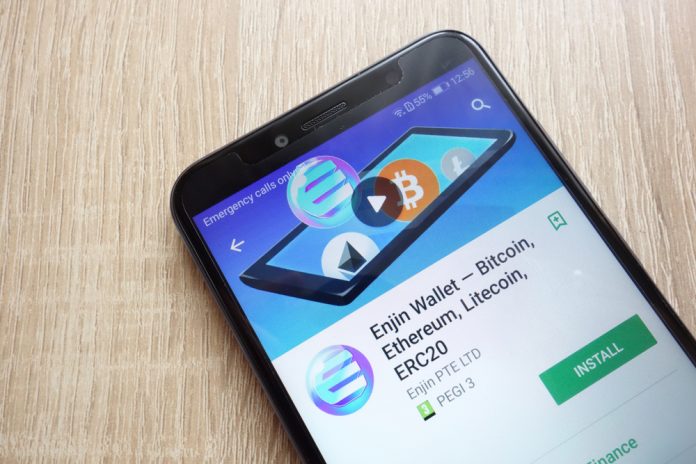 Although the gaming industry has been ever-evolving and advancing in recent years, players still face significant challenges when it comes to seeing, storing, receiving, sending, and protecting their in-game assets.
Enjin Smart Wallet Collectible Update
For those who aren't already familiar, the Enjin Smart Wallet represents the world's most advanced and secure cryptocurrency wallet thanks to innovative features such as fingerprint login, an intuitive user interface, and the ability to manage and monitor an unlimited number of blockchain addresses. In terms of security, the wallet relies on several advanced measures, including NSA-grade AES-256 encryption, hardware and RAM encryption, a keylogger-safe keyboard, Arm Compiler, and more.
In an effort to enable frictionless game asset management, Enjin recently released a major update to its smart wallet, adding rich data and images to ERC-721 and ERC-1155 tokens. Players can now sovereignly manage their in-game assets and crypto collectibles in a decentralized fashion, along with more than 700 other cryptocurrencies supported by the wallet.
With the "Collectible" update, the Enjin Wallet will initially support Gods Unchained, CryptoKitties, and War of Crypto game items, with additions from various industries to be introduced in the future. While ERC-721 tokens must be added to the wallet manually, ERC-1155 tokens utilize a different design standard that enables them to be automatically added to the wallet as soon as they are created in-game and provides players with a more frictionless experience.
To celebrate the wallet update and recently announced Gaming Multiverse, Enjin is giving away multiverse items that will be usable across several games for all wallet users who register.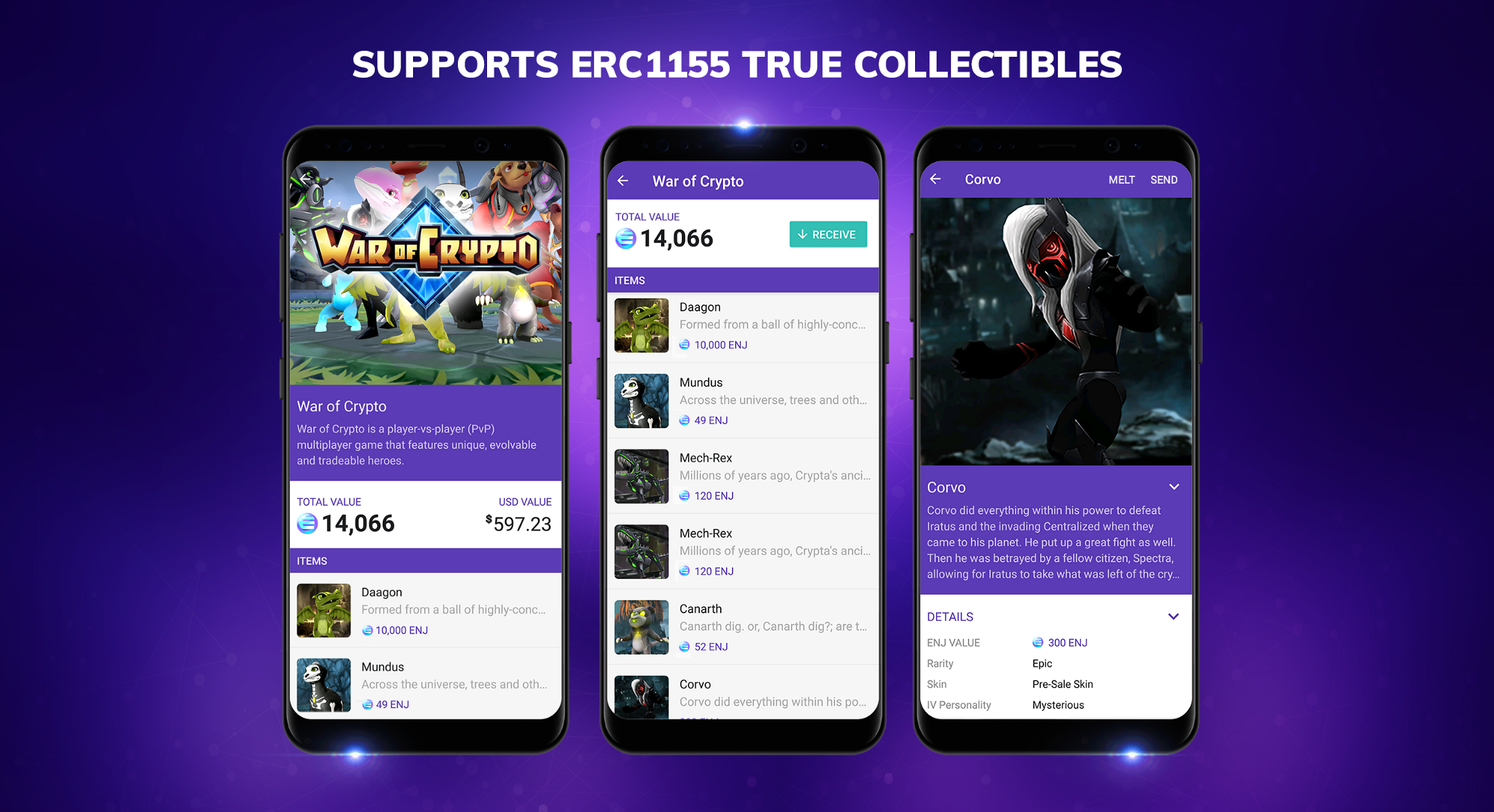 Future Plans
To date, nine games have adopted Enjin's blockchain development platform and ERC-1155 standard for tokenizing in-game items, and Enjin shows no signs of slowing down anytime soon.
The company has announced the future release of its blockchain explorer, EnjinX, which will effectively serve as an encyclopedia for virtual items stored on the blockchain. EnjinX will therefore allow users to view and verify the value and history of items by accessing stored data.
Last but not least, Unity Technologies has announced plans to list the Blockchain SDK by Enjin on the front page of the Unity Asset Store. As the world's largest game development platform, Unity will provide Enjin with exposure to 4.5 million developers that will be able to mint ERC-1155 tokens and use them to create advanced gameplay mechanics via the Ethereum network—all thanks to Enjin's robust suite of blockchain development tools.
This is a sponsored article and does not necessarily reflect the opinions or views held by any employees of NullTX. This is not investment, trading, or gambling advice. Always conduct your own independent research.
Image(s): Shutterstock.com