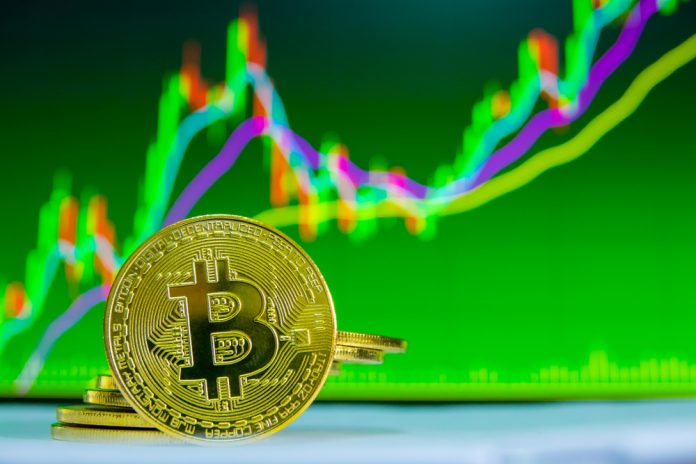 At press time, the father of cryptocurrency is back up to $6,700. This is about $100 higher than where it was yesterday, and about $300 higher than where it's stood all week.
Bitcoin has allegedly been on the brink of recovery. Following the news that the Securities and Exchange Commission (SEC) had rejected nine separate bitcoin ETF proposals, many thought the currency would react negatively to the news and tank like it usually does. Thankfully, bitcoin was largely unresponsive to the news, and remained in the $6,400 range throughout the week, giving many people hope that the market was beginning to mature.
Now, with this $300 spike, enthusiasm appears to be growing. Overall, bitcoin has expanded by approximately 4.1 percent over the past few days, while the currency is valued at roughly $116 billion, higher than any other digital asset. Furthermore, daily trading volumes have spiked to $3.4 billion, while bitcoin dominates approximately 53.3 percent of the cryptocurrency market.
Fundstat's Tom Lee is back in the news and betting on a $20,000 price once again. Despite the nasty drops and bitcoin's up-and-down behavior as of late, he still believes the currency could end the year on a solid note.
He states that one of the reasons bitcoin hasn't been doing well is due to its correlation with emerging markets, which haven't appealed to investors. He states that last year, when bitcoin reached its all-time high, emerging markets were garnering widespread attention, but now that investors are looking more towards established institutions to build their portfolios and emerging markets are the products of sell-offs, bitcoin has become an inherent victim.
"Both really essentially peaked early this year, and they both have been in a downward trend," he commented of both emerging markets and bitcoin. "Until emerging markets begin to turn, I think in some ways that correlation is going to hold and tell us that sort of the risk on mentality is those buyers aren't buying bitcoin."
But he also points out where there's potential to make money. He sees the "tide changing" thanks to a weakening U.S. dollar and the slowing of the Federal Reserve's interest rate hike policy.
"I still think it's possible," he states of bitcoin reaching $20,000 in the coming months. "Bitcoin could end the year explosively higher."
Lastly, he also confirms that hedge funds have gotten heavily involved in the crypto market, and believes they're influencing the arena like they never have before.
"I do think in 2018 trading has shifted," he comments. "I do think hedge funds are playing a role right now."
Image(s): Shutterstock.com