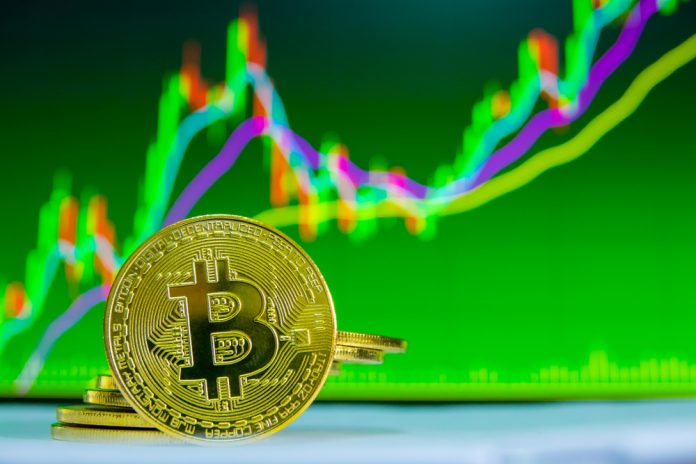 At press time, the father of cryptocurrency has moved back up to the $6,400 range. This is a welcome change from its recent slow to $6,300 and presents a few interesting scenarios up ahead.
For one thing, we know that bitcoin could potentially be recuperating from its recent $200 drop. The currency fell to $6,200 for the second time within 30 days, leaving many enthusiasts wondering if $5,000 was next. Apparently, the currency is now backtracking to where it was originally, with the possibility that it may strike its original figure of $6,500 soon.
In addition, this also gives hope that the currency is once again entering a bullish phase. In our previous price article, we discussed that in November of 2015, bitcoin saw a staggering increase to its price that brought it over the $300 mark after virtually a year of struggling through the $100 and $200 ranges. The currency had fallen to one of its lowest points in January of that year and was trapped in the doldrums for 11 straight months.
However, in November, things took a bullish turn that saw its price steadily increase over a two-year period. Now that we've entered November again, we may likely witness the same kind of behavior considering bitcoin has spent all year trapped in muck, very much like in 2015. Was it simply preparing itself for another price burst?
Interestingly, one of bitcoin's biggest bulls throughout 2018 is now allegedly retracting his sentiment and taking on a rather bearish attitude. Arthur Hayes – CEO of BitMEX – has often claimed that bitcoin would likely end the year at roughly $50,000, only now he's saying that bitcoin may find itself at $2,000 before any bullish moves are made.
In a recent online post, Hayes explains that the currency has been pushed well below its 200 day-MA in the past, and that the bears are likely to remain in control for another 18 months, forcing the currency into the $2,000 range before it ever reverts its course:
"Bitcoin requires volatility if it is ever to gain mainstream adoption [and] the price of bitcoin is the best and most transparent way to communicate the health of the ecosystem… A 75 percent fall from $9,152 takes us close to $2,000. $2,000 to $3,000 is my new sweet spot… And people will probably be too chicken to click that oh-so-scary 'buy' button."
Indeed, Hayes' talk of volatility rings in our ears at a time like this. Bitcoin is allegedly experiencing its lowest volatility in years – so much to the point that the stock market, once considered stable by comparison, is now more volatile than bitcoin. The Dow Jones, for example, has recently experienced two major drops within a month of each other before finally rising back up again by 400 points.
Image(s): Shutterstock.com