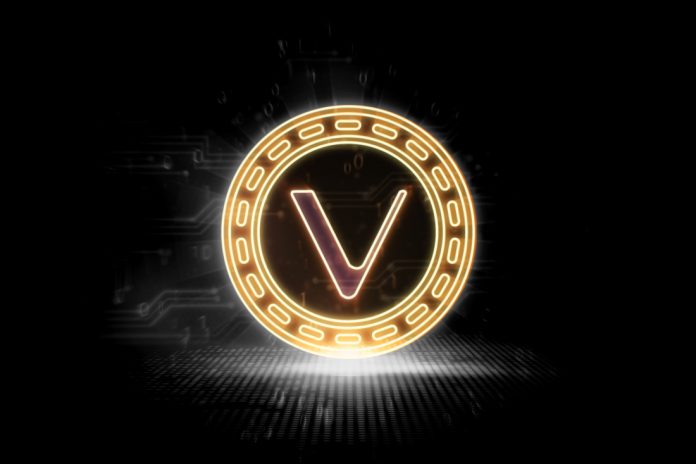 There's no shortage of excitement across the different cryptocurrency markets. That is a welcome sight, especially considering how bearish 2018 has been and still is to date. For Vechain, a lot of the behind-the-scenes developments are fueling a new price rally. This is a crucial time for all cryptocurrencies and blockchain projects.
Vechain Price Can Peak a lot Higher
The past few days have seen numerous mentions of VeChain for a wide variety of reasons. It is only normal blockchain and cryptocurrency ventures will become even more important as time progresses. There is still a very long way to go until VeChain effectively recovers most of its lost value, but there are some promising signs.
Perhaps the biggest change going by unnoticed is the partnership between the VeChain Foundation and Invest Cyprus. This new deal is part of the European country's push toward mass blockchain adoption. Rather than partnering with R3, Ripple, or any other provider, they purposefully chose the VeChain Foundation. That alone warrants the current 4$ VeChain price increase.
In other noteworthy news, VeChain is part of the China International Import Expo. Together With DNV GL, VeChain will have a stand where they can share their vision and products with the attendees. Considering over 200 major corporations will attend the venue, a lot of exposure can be brought to VET in the future.
Hi everyone! Today the China International Import Expo kicks off where @vechainofficial and @DNVGL have a big stand for some of their newest inventions. Over 200 fortune 500 enterprises will attend this event, in this thread I will sum up everything you need and want to know $VET pic.twitter.com/OMbVQwcAS4

— Rik Rapmund (@Rikrapmund) November 5, 2018
Furthermore, it would appear Bright Foods will be collaborating with VeChain and DNV GL for a blockchain venture. Known as Bright Code, users will be able to check the source of their food while tapping into VeChain's blockchain technology. Another major step forward for the team and its vision, as a lot of people begin paying attention to VeChain all of a sudden.
Bright Foods (second largest food company in China) , in a collaboration with VeChain and DNV GL, has announced Bright Code: Check the source of your food using VeChain's blockchain technology. $VET $VEN https://t.co/BFyvwkw5FK

— VeChainInsider (@vechaininsider) November 5, 2018
For traders and speculators, it would appear VET is on the verge of breaking out of a triangle. If that trend effectively materializes with some support, there's a good chance the VeChain price will trend higher in the coming hours and days. Surpassing $0.011 is the first order of business, although the trend may not end there.
Vechain (VET) 4h chart:
What about this😍
Breakout at the end of the apex
Re-testing the breakout (conformation)
Ema12/20 in a bullish cross
Short term target: green box 🍿

Like and RT .TY!$btc $eth $vet #bitcoin #vechain pic.twitter.com/xQFOkm9LFt

— CryptoHann (@CryptoHann) November 5, 2018
All of these developments should pave the way for a much higher VeChain price. At the same time, markets hardly ever respond in a way most people would expect, especially under the current circumstances. It will be interesting to see how high the value can rise, especially now that both China and Cyprus are getting on board in an official manner.
---
Disclaimer: This is not trading or investment advice. The above article is for entertainment and education purposes only. Please do your own research before purchasing or investing into any cryptocurrency.
Image(s): Shutterstock.com