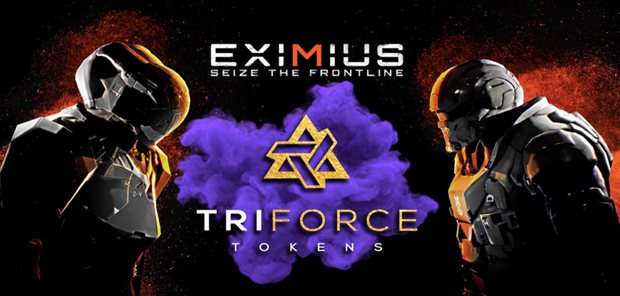 Blockchain-based gaming startup TriForce Tokens has announced the launch of Eximius, a new game available on Steam. In addition, they have also announced the last massive opportunity for users to get ahold of the TriForce token in their final token sale.
TriForce Final Token Sale
TriForce Tokens' sale will be the last prime opportunity for users, investors, and any others looking to invest within the ecosystem to purchase tokens at cheap prices. The sale started October 8th and will continue until November 11th. FORCE tokens are available for purchase beginning a base price of 1 FORCE for $0.15, with the four-week sale having a discount beginning at 15% and going down 5% for every consecutive week.
Investors do have to go through a KYC and AML check in order to comply with international regulations. A minimum backing of $100 USD equivalent (Minimum purchase of 667 before bonuses) must be made in order to acquire tokens as well.
Those looking to make larger purchases, and larger bonuses, can sign up for the ongoing private sale as well.
Another way for users to earn tokens is through completing bounties posted in the Discord channel.
Eximius Game Details
While the token sale is currently going on, proof that the TriForce platform is more than just vaporware is the fact that Eximius has been released on Steam for users to try out.
The game is a First Person Shooter and Real Time Strategy hybrid which pits five-man teams against each other for dominance. The game is in playable alpha, meaning still under development. Regardless, those interested in trying out the game can check out the Greenlight Steam page here.
About TriForce Tokens
The first blockchain platform to fully integrate online games, TriForce Tokens has generated immense interest in the gaming community and already has launched successful games such as Eximius. The platform has also announced an upcoming launch of another game with its recent publishing agreement with a big developer.
Initially running on the Ethereum blockchain, the platform is also developing its own mainnet that is expected to be launched in 2019. The in-house blockchain is being designed to be more gamer friendly and allow for even further reductions in the cost of deploying games.
To visit the TriForce Tokens website, click here. Those interested in reading the white paper to learn more about the project can do so here. To talk with the team as well as community members, hop into their Telegram channel here. Gamers can also communicate on their Discord server here. For social media updates, make sure to follow TriForce Tokens on Twitter and Facebook. Those interested in playing the Eximius game can do so by visiting the Steam page.
---
This is a sponsored article and does not necessarily reflect the opinions or views held by any employees of NullTX. This is not investment, trading, or gambling advice. Always conduct your own independent research.
Image(s): Shutterstock.com