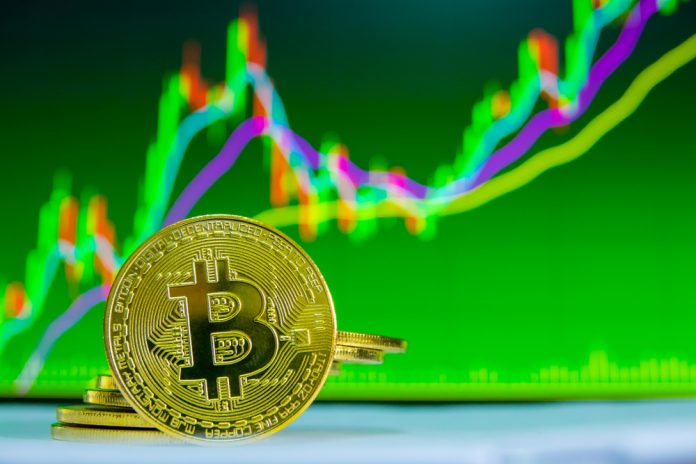 At press time, the largest cryptocurrency by market cap is trading for over $6,400. That's about $200 higher than where it stood 24 hours ago.
Yesterday, we discussed that bitcoin had dropped significantly in reaction to the Security and Exchange Commission (SEC) postponing its decision regarding the bitcoin ETF submitted by VanEck. Up to that point, this appeared to be the only bitcoin ETF that was in good standing with the organization, and many believed approval was imminent.
While the application wasn't escorted across the welcome mat, the SEC did make it clear that while it was postponing its decision, it wasn't necessarily saying "no." The group now says they will make a final decision on September 30 – less than two months from now.
Unfortunately, this spelled the end for bitcoin lovers as the coin fell by over $900 in a single day. Despite several previous drops, the currency was managing to stay above the $7,000 line, though the announcement took a nasty toll on support levels. Everybody panicked, and now bitcoin is where it is… Trapped in the mud and struggling to pull itself out.
Was this reaction justified? Many analysts believe it was not. Dan Morehead – CEO of Pantera Capital, for example – has informed everyone that it will take time for a bitcoin ETF to be properly analyzed. That the SEC is not necessarily doing anything to hurt bitcoin, but that the lack of legislation makes it hard for things to move quickly. He's advising investors to stay calm and keep long-term goals in mind:
"I still think it will be quite a long time until an ETF is approved. The last asset class to be approved for ETF certification was copper, and copper has been on Earth for over 10,000 years… The main thing to remember is that bitcoin is a very early-stage venture, yet has real-time price feed, and that's a unique thing. People get excited about the price and overreact."
Indeed, that appears to be the case. However, maybe the future isn't as bleak as we all pictured. One source claims that while bitcoin is still classified as "oversold," the currency is in a recovery state following a period of heavy sell-offs, and that it's $200 rise over the last day is a good sign that more price hikes and rallies are on their way.
In addition, bitcoin's market dominance has risen slightly since the last price fall. At the time of writing, that dominance appears to be just shy of 49 percent, which means bitcoin could soon control roughly half of the entire crypto space. More investors appear to be turning to bitcoin in their hour of need and showing less desire to experiment with altcoins.
Image(s): Shutterstock.com