What can we say except that bitcoin is once again down for the count? The currency has fallen by roughly $300 in the last 24 hours and is now trading for just over $6,300. Perhaps it was asking a bit too much that investors get their hopes up regarding the future. After all, it appears bitcoin has been going through this pattern since mid-July. It rises a bit and gets everyone flustered and thinking the big bucks are right around the corner only to stumble back down to where it was before.
Interestingly, this has occurred three time over the past two months, and each time the run has been considerably smaller than the last. The first instance in July, bitcoin rose to more than $8,000 before falling back down to the low $6,000 range. In August, the currency spiked beyond $7,000 before toppling, and this time around, bitcoin rose by just a few hundred dollars before deciding the pressure was too much to handle.
For anyone who's gone skating or played hockey, you know the routine. It's about controlling the icy environment; not letting it control you. When we start out, we're all a little wobbly. Finding one's footing on a slippery surface can be incredibly difficult, especially when one has had little to no exposure to such a surface in the past.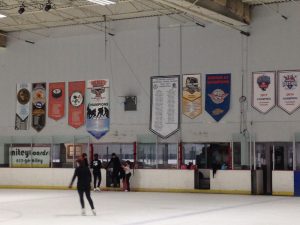 However, after a few lessons and some time spent getting used to the slick, cold conditions, one begins to glide naturally. Sliding across the ice becomes much easier; it's relaxing, and we start to understand the grooves in the ice that help us along the way. It's not so much about skill, but about control.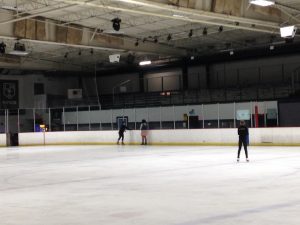 For being roughly ten years old, bitcoin is still behaving like a child that's entered an icy arena for the first time. No matter what happens, it just can't seem to find its footing. The fact that it can remain as volatile as it is after such an extensive period is a bit frightening, not to mention uninspiring, and some are wondering if the currency has ultimately hit a standstill.
One of these figures is Kevin Davitt, a senior instructor at the Options Institute at CBOE Global Markets. In a recent interview, he states:
"There have been at least five significant moves higher (in percentage terms) for bitcoin since the decline began in earnest in early January. While cryptos may be moving with relatively muted volatility in the short term, there's no guarantee that will continue."
However, he is keeping an open mind – just in case bitcoin decides to surprise us all and undergo another rally. Speaking of today's drop, he comments:
"Perhaps this is the beginning of a meaningful move higher for the cryptos after months of pressure. Only time will tell."
Images by Nick Marinoff
Image(s): Shutterstock.com