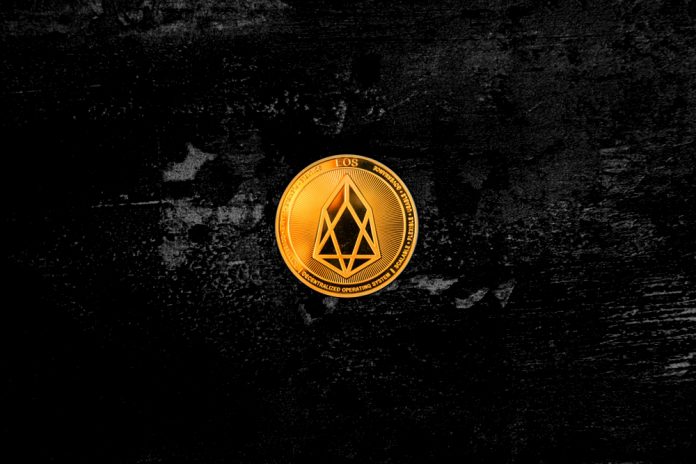 These past 24 hours have resulted in major declines for most of the top cryptocurrencies. The EOS price is no exception in this regard, as it has lost nearly 10% in very quick succession. Although this may very well turn out to be a temporary setback, it seems the worst may have yet to come for this popular altcoin.
EOS Price Decline Intensifies
No one can deny Bitcoin appears to be dragging all altcoins down with it once again. Although there is no indication as to how long this negative trend will last, a lot of the gains achieved during the past three weeks have been removed from the equation once again. This has pushed the total cryptocurrency market cap down to $207.1bn again, and a further dip to nearly $200bn is not entirely out of the question either.
For EOS, the current 9.61% decline in USD value is pretty significant. It shows maintaining a value of $5.5 or more has been very difficult, although the bigger question is whether or not the $5 level will fall as well. If this current EOS price trend remains in place for an extended period of time, there is a very real chance things will look even worse a few days from now.
EOS is also actively discussed on social media. The opinions on this particular project are very different from one another, which is only to be expected at this time. Joshua J. Bouw shares his views on why EOS is an "inferior version of Bitcoin." While that comment may have some merit to the right people, it will undoubtedly spark some debates as to how EOS operates exactly.
Why I show people when I say that #EOS is working backwards and built an inferior version of #Bitcoin. pic.twitter.com/4AeoZ0umYM

— Joshua J. Bouw (@JoshuaJBouw) September 25, 2018
Another thing to keep in mind is how there appears to be a notable increase in the number of mobile EOS wallets. Not all offerings are created equal in this regard, as one particular application on the iOS store has been around for nearly two months now. That "fake" EOS wallet has received a fair few negative reviews, yet Apple has not removed it as of yet. Always check the official EOS website to download the right wallets, rather than trusting third-party apps which may steal one's private key.
I know the app pictured here was responsible for many cases of theft. Apple was contacted relentlessly to pull it down. I haven't followed up recently, but last I checked it was still up with 2 months plus of negative reviews and feedback. pic.twitter.com/yUrwWzhcQN

— EOS Lost Private Key (@eos_key) September 24, 2018
In more positive news, it seems EOS will be getting a lot more exposure in the media, courtesy of Circle. The popular trading firm is adding new currencies to its Circle Invest app. The list includes EOS, Stellar, 0x, and Qtum. All four currencies may see a lot more exposure moving forward, albeit it remains to be seen if this will affect the EOS price in any way.
Circle Invest Adds 4 Cryptocurrencies to its App Platform, EOS, Stellar, 0x And Qtumhttps://t.co/IWSW4D8FAr #Bitcoin #Blockchain #Crypto #CryptoNews #EOS #0x #Qtum #Stellar #Altcoins #Exchange #Investment #App #Circle #Poloniex

— BC Bitcoin (@bc_bitcoin) September 25, 2018
For the time being, EOS traders will need to bide their time. Anyone panic selling now might regret that decision down the line. At the same time, this might be a good time to cut one's losses prior to things getting out of hand even further. The current EOS trading volume seems healthy, which may indicate a reversal may materialize sooner rather than later.
Disclaimer: The above article is for entertainment and education purposes only. This is not trading or investment advice, please do your own research before purchasing any cryptocurrency.
Image(s): Shutterstock.com