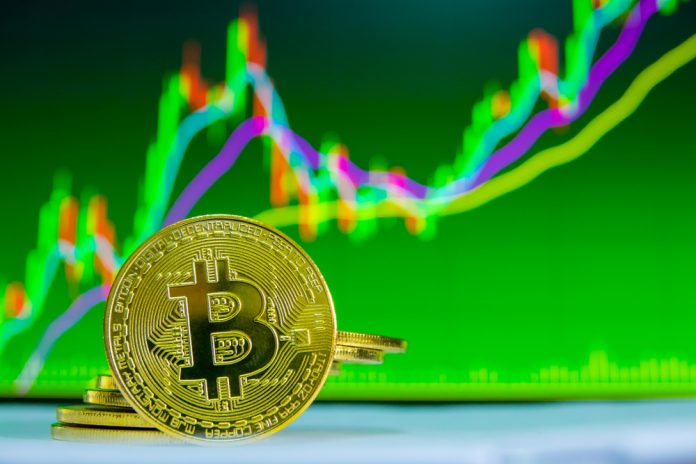 At press time, the father of cryptocurrency is trading for over $7,100. This is about $200 higher than where it stood just yesterday afternoon.
One source suggests that bitcoin is still trapped in a selling rally, but that it's enjoying a day of relief before the bears enter the fray once again. The currency has risen by more than two percent in the last 24 hours, and the bulls are trying hard to regain control of the financial reins, though bitcoin has been in consolidation mode over the last three days following a nasty price drop over the weekend.
In addition, technical charts suggest that bitcoin's price could continue to move deeper in the red, and fall to $6,900 and $6,800 respectively, though support at these levels would have to be broken if bitcoin chooses to fall further.
UK financial analyst Alexander Kuptsikevich believes that the sell-off may be the result of miner activity rather than investors. He states that as the profit of bitcoin mining has fallen by roughly 90 percent, many are not keeping the new coins they extract.
"Despite a widely accepted opinion that the main contributors of the crypto market decrease are the bears amongst the institutional investors, currently it is very likely that it is all about the miners," he explains. "As the profitability of mining has been reduced by 90 percent since January 2018, they have disposed [sold] most of the mined bitcoins."
Other well-known skeptics are back to bashing bitcoin. CEO of JPMorgan Jamie Dimon, for example, stated last year of cryptocurrency, "It's worse than tulip bulbs. It won't end well. Someone is going to get killed."
Now, bitcoin cynic Nouriel Roubini is tweeting, "Jamie Dimon reiterated comments made last year on bitcoin, calling cryptocurrencies a 'scam' and saying he has 'no interest' in the world's largest digital currency. He suggested governments may move to shut down the cryptocurrencies."
However, bitcoin still holds dominance in one area. The currency's share of the entire crypto market is at its highest level this year, and near where it was when bitcoin struck its highest price chord in history late last December. According to CoinMarketCap.com, the currency now holds industry dominance of 47.6 percent. That means nearly half of the crypto space is controlled or owned by bitcoin.
Does it mean bitcoin will spike further from here? It's hard to say really, though one thing can be said for sure – the currency remains as popular as ever, and so long as people continue to utilize it and invest in it, bitcoin can garner the attention and legitimacy it deserves to potentially become one of the largest and strongest entities in the financial infrastructure.
Image(s): Shutterstock.com