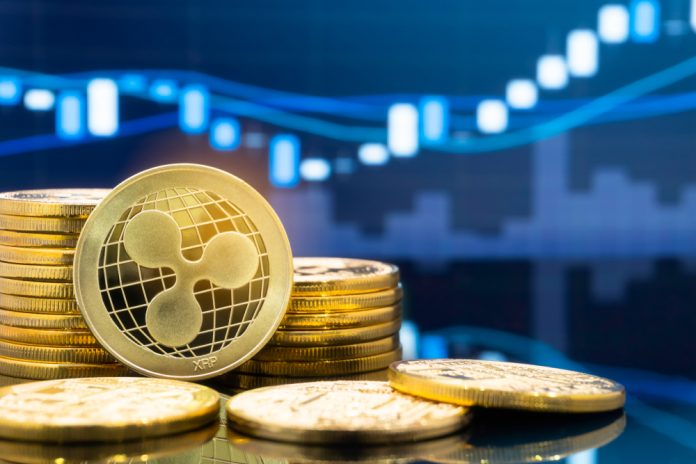 Ending the day on a high is quite unusual for the cryptocurrency industry. It would appear a small recovery process is taking place for most coins, albeit the XRP price is still on the decline as of right now. It seems unlikely that digital asset will see any form of recovery in the coming hours or days.
XRP Price Continues to Struggle
It is evident the current cryptocurrency market momentum is not looking all that great. Although Bitcoin, Ethereum, and most top altcoins are going through a small uptrend right now, it remains to be seen if this can be turned into long-term momentum first and foremost. For other assets, the going is getting even tougher, especially where the XRP price is concerned.
Over the past 24 hours, the XRP price has lost a surprising 2.93% of its value. Although this is not the biggest setback for any cryptocurrency or digital asset in history, it is still a bit disconcerting considering how the other markets are evolving. This pushes the XRP value down to $0.408, and it may even dip below $0.4 in the coming days.
Compared to Bitcoin, things are not looking all that great for XRP either. The asset lost nearly 5% compared to Bitcoin over the past 24 hours, further adding to the negative pressure on the market. It is possible the impending decision by the SEC as to whether or not XRP is a security is effectively weighing heavily on the market right now.
One thing working in XRP's favor is how the overall trading volume is not suffering all that much. Although $243.6m is not necessarily something to be too excited about, it is still a relatively normal figure under the current circumstances. If this volume remains stable, the XRP price may see some positive signs of life later this week.
The current lading exchange for XRP trading volume is Coinsuper, albeit it is excluded from CoinMarketCap. Other than this platform, there's Bitbank-s JPY market, Binance's BTC pair, OKEx's USDT market, and Huobi's BTC pair in the top five. Prices are relatively the same across all exchanges, which means there are no arbitrage opportunities to speak of.
How the XRP price will evolve exactly, is always difficult to predict. Although the momentum does not favor this digital asset by any means, it is possible things turn around when people least expect it. Considering how there is just one fiat currency pair in the top five right now, there isn't much fresh capital entering the market as of right now.
Image(s): Shutterstock.com