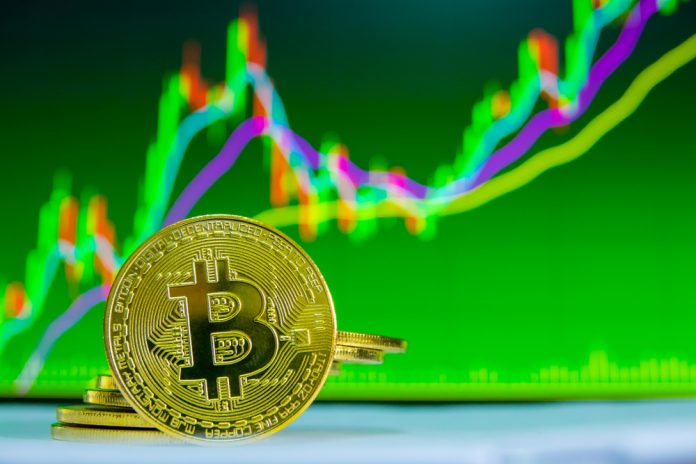 At press time, the father of cryptocurrency is back in the high $6,900 range and is trading for just shy of $7,000. After a minor dip that brought it down to about $6,800 yesterday afternoon, the asset is showing signs of recovery and moving back up the financial ladder.
The brief fall comes from buyers' inability to find support, though now bitcoin has found a stable base at $6,900. For the currency to move ahead, it must break the $7,000 line, and any fall below $6,800 could potentially cause bitcoin to drop as low as $6,400 or even $6,000 granted buyers aren't careful.
Technical charts suggest the bears are still in control, though the bulls have indeed gained their footing, and volatility is averaging out. Right now, the price of $6,985 is expected to hold, though bitcoin is still classified as "oversold," meaning the bears control most of the coin's present movement.
Thejas Nalval – portfolio director of quantitative research at Element Digital Asset Management – explains that short-term traders in the crypto space are largely responsible for the fluctuations witnessed in bitcoin's price. He states:
"Within our own team, we tend to believe the market is in an ultra-reflective state. It moves within a range in response to seemingly every bit of news. This is likely the result of trading having been dominated by short-term players that are using structured derivative vehicles with leverage to express intraday speculation."
This kind of triangle breakout has analysts like Alexander Kuptsikevich of FX Pro convinced that bitcoin will never break the $7,000 mark and could potentially fall to new lows by the end of the year. He comments:
"The inability of bitcoin to grow above $7,000 seems to be a serious caution. The technical analysis teaches us that the movement with such a triangle often ends up with a breakdown of support and a sharp impulse to decline. In this case, bitcoin has a serious chance of reaching the level of $3,000."
He further states that bitcoin's support near the $6,000 mark could create potential bearish signals.
By contrast, Satis Group – which advises businesses on initial coin offerings (ICOs) – believes that bitcoin is set to surge to $96,000 within the next five years, and that the cryptocurrency market will strike $3.6 trillion by 2028. In other words, crypto will be a big deal. The company is also predicting substantial growth in the prices of various altcoins such as Monero and Decred.
Representatives claim:
"Currency and privacy networks will be the largest beneficiaries, as the most fundamental value will stem from a store of value use cases."
Image(s): Shutterstock.com