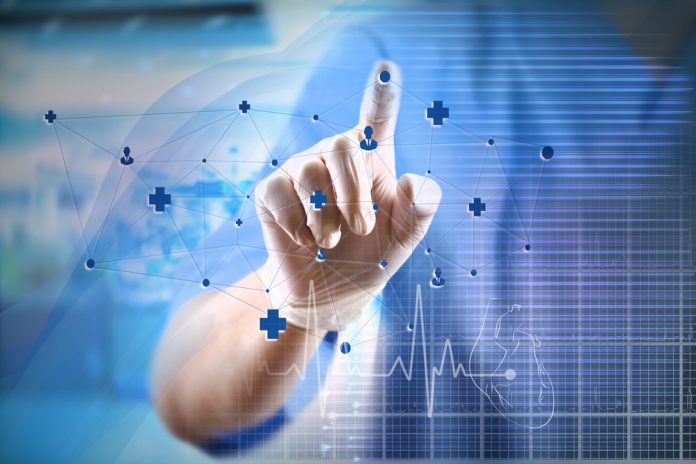 Finding new use cases for the blockchain industry is not necessarily the biggest challenge. Ensuring those use cases can be commercialized is something else entirely. In the medical sector, a fair few companies are looking to introduce blockchain technology. The following companies are listed alphabetically, and have enjoyed various degrees of success in bridging the gap between the two ecosystems.
#6 Chronicled
Although the company is not necessarily focusing its attention on building new medicine, tackling the supply chain side of things is equally as important. Chronicled combines blockchain with IoT to improve traceability and accountability of the medical industry as a whole. Especially when it comes to time-sensitive delivery of vaccines, blockchain can introduce some key advantages not found in other technological solutions.
#5 Doc.AI
California appears to be an interesting place for blockchain-based healthcare startups, as this is the second company in the state on this list. Doc.AI aims to combine natural language processing and computer vision with blockchain technology to generate understandable insights based on medical data. Most of this information is incomprehensible to consumers. There is a lot of work to be done in this industry.
#4 Guardtime
The staff of Guardtime is very different from what one would expect. The Estonian fir employs cryptographers, security architects, and cybersecurity experts. Its goal is to bring blockchain technology to healthcare in terms of securing health records of all Estonians. Given the number of data breaches affecting this industry, that is not an unnecessarily luxury in this day and age.
#3 Medicalchain
Building a decentralized distributed ledger platform to store health records is becoming a competitive industry. Medicalchain is one of the ventures active in this industry, and they support telemedicine services as well. As such, patients can directly communicate with their doctors through the online medium at their disposal. It is evident this venture has a lot of potential, and its partnership with The Groves Medical Group will go a long way in this regard.
#2 Nebula Genomics
Perhaps the most ambitious project of them all comes in the form of Nebula Genomics. This particular venture will allow consumers to order up their entire genome for a more than affordable price. Ensuring this information can be accessed and stored in a secure manner will be done through blockchain technology. Enhanced genomic data protection is a worthwhile business model.
#1 Patientory
Most cryptocurrency enthusiasts will have come across the name Patientory before. It is a blockchain platform to secure health data for all parties, including patients and providers. There is also a mobile application to let patients create a profile so they can track their own health history. It is intent on becoming a one-stop solution for all one's medical needs and purposes. Living up to these expectations will be challenging, for obvious reasons.
Image(s): Shutterstock.com